News
»
Go to news main
2021 Early Career Research Excellence Award
Posted by
stephanie rogers
on May 12, 2021 in
News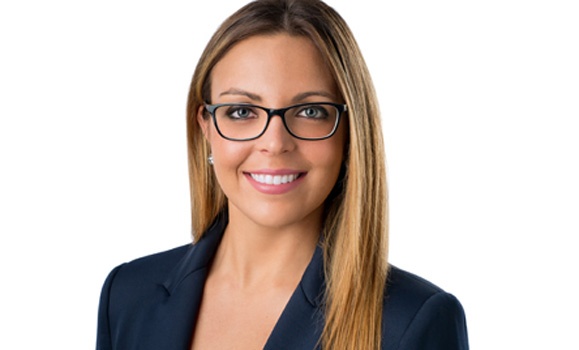 Dr. Stefanie Colombo is an emerging national and international leader in aquaculture nutrition and is the recent recipient of the 2021 Early Career Research Excellence Award at the Faculty of Agriculture.
The award recognizes and celebrates Dr. Colombo's many contributions to research at the Faculty and was selected based on the originality, independence of thought, overall quality, and impact of her research program.
"Stefanie has a strong reputation in aquaculture nutrition both nationally and internationally and is a well respected player in this industry, " explained Dean David Gray.  "Her work in this field will have a significant impact on our lives through food, health, and the environment. "
Dr. Colombo joined Dalhousie University as a Canada Research Chair in Aquaculture Nutrition in 2017 and has worked tirelessly to build a burgeoning research program.
-  She has directly supervised 14 graduate and undergraduate students, with involvement in an additional seven graduate student committees
-  She has published 40 peer reviewed journal articles and two book chapters
-  She has given 31 "invited" presentations
-  She has nine active funding grants, from a variety of funders including the National Research Council and the Ocean's Frontier Institute
-  She was awarded the Dalhousie President's Research Excellence Award – Emerging Investigator in 2019
-  She has been invited to chair a review committee on Sustainable Aquaculture for NordForsk, an organization under the Nordic Council of Ministers
-  She was recently invited to serve on the Aquaculture National Advisory Council
Dr. Colombo's research has been recognized in both the scientific literature and popular media. As noted in a Genome Atlantic article in December 2020 entitled "A Rising Superstar in Fish Nutrition",
"Dr. Stefanie Colombo is on a roll.  A talented researcher focused on alleviating some of the environmental and nutritional issues stalking fish farm operations in Atlantic Canada and elsewhere, Dr. Colombo is hard at work developing novel solutions for environmentally sustainable, economically viable farmed seafood… her enthusiasm, projects and passion have been a winning combination for Dr. Colombo, but it's really the latter element that drives her success."
Dr. Colombo's positive attitude has also impacted her research colleagues as noted by one of her nominees:
"As an early career academic myself and new to Canada and Dalhousie University, I have found Stefanie's insights and willingness to share her experience have positively influenced my academic career and trajectory. Stefanie's intelligence comes through in her varied interpersonal skillset. A group of early academics regularly met pre-COVID on Fridays to laugh, share and discuss our academic and research experience. Stefanie was always there with a positive perspective on the problems we encountered."
Congratulations Stefanie!