News
»
Go to news main
New Face on Campus
Posted by
Stephanie Rogers
on November 9, 2018 in
News
Extended Learning is pleased to welcome Shelly Juurlink to the EL team in the position of program manager for non-credit programs.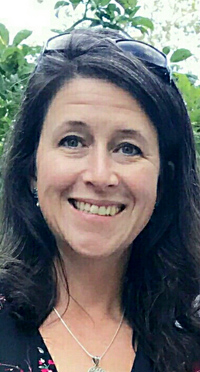 Shelly was born and raised on a dairy farm in Antigonish and holds a deep interest and passion for the agricultural industry. No stranger to campus, Shelly has completed a BSc and a MSc (Agr) at Dal AC and for the past 20 years has collected diverse experiences in many industries across Canada and abroad.
Shelly has worked for various agricultural organizations including Resource Efficient Agriculture Production (REAP) Canada, Ferme du Zephyr, McGill University Farm, Organic Agriculture Center of Canada, Organic Meadow Cooperative and Agri-Futures Nova Scotia. As part of the extension component of Member Relations department at Organic Meadow, the team organized workshops, programs and annual learning trips for farmers to conferences in the US & Ontario, and international trips to West Africa with Canadian farmers and researchers.
Fascinated by the strength and complexity of co-operatives, Shelly completed a Co-op Management Certificate from the Schuilch School of Business in Toronto and became an active member of the Ontario Co-operative movement. Most recently in her role at Agri-Futures Nova Scotia, she worked toward increasing local food in schools through the Collective Impact framework.
Shelly believes that food is one of the very few things we ALL have in common and feels strongly that farmers and the industries that support them, are worthy of all the help they can acquire to thrive. She has committed her professional life in doing so and is happy to have the opportunity to pursue this further with her position at Extended Learning.
Shelly's office is located within Extended Learning, Room 275 Haley Institute.