News
»
Go to news main
Rams Weekend Recap
Posted by
Stephanie Rogers
on February 16, 2018 in
News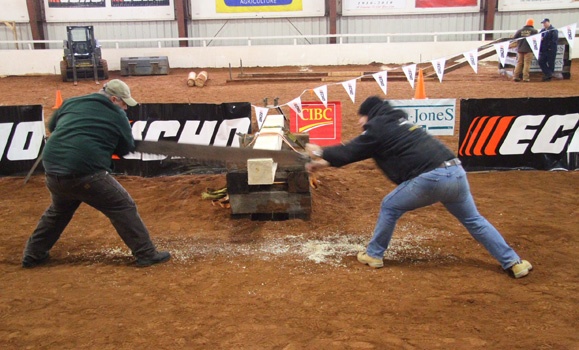 Feb 14
Women's Volleyball
UKC at DAL AC
3 - 0
The team honored 5th year varsity athlete, Thea McLachlin with a gift and flowers.  Thea has led the Rams in all stats since joining the Rams five years ago.
Feb 10
Rick Russell Woodsmen Competition
DAL AC
Men's A   1st              Men's B   3rd
Women's  A  1st        Women's B  5th
Co-Chairs Connor Morse and Rachael Bekkers, along with Competition Coordinator Scott Read, led the effort to put on another great competition at the MacMillan Show Centre at the NSPEC  Complex.  Around 800 spectators through the day cheered on the competitors in singles, doubles and team events.
NSAC and DAL AC Alumni were also key to the success of the event.  Alumni acted as event judges, announcers, field coordinator and timers.  
JD Irving Sawmill Division employees also helped during the day selling t-shirts and as judges and timers.
Sponsors supporting the event included:
OAK SPONSORS ($750 +)
ECHO
J.D. IRVING SAWMILL  DIVISION
BLAIKIES
BLUELINE NEW HOLLAND
CIBC and CIBC WOOD GUNDY
STELLA JONES
CLASSIC RENTALS
LINAIR ELECTRIC LIMITED
ANTIGONISH FARMERS' MUTUAL INSURANCE COMPANY

MAPLE SPONSORS ($500 +)
Central Equipment Inc.

BIRCH SPONSORS ($200 +)
Archibald Drilling & Blastin (1986) Ltd.
Bekkers Farms Incorporated
Kent Building Supplies
Lonelymaple Holsteins
Morse View Farms
PINE SPONSORS ($100 +)
Albert County Funeral Home Ltd.
Aylward Fibreglass Inc.
Ally's Pride Fishers Ltd.
Bible Hill Family Dentistry
Carl's Transmission
Contract Mechanical Services
Early Morning Jersey Farm
Fowler Construction Services Ltd.
Golden Bay Dairy Inc.
Ian Sinclair Contracting Services Ltd.
Lawrence's Dairy Farm Limited
McCrea Farms Ltd.
Nova Scotia Animal Breeders
Roelridge Farm
Twinventure Farm
Will-Kare Paving & Contracting Ltd.
The Competition Opening Cut was done by Dr. Gray and JDI Regional Manager of Operations, Ian McCabe
Feb 11
Equestrian
Alyssa Maclean- 6th open fences
Annie Lovett- 4th intermediate fences
Ziel Jones- 2nd open flat
Eve Godin- 4th intermediate flat
Shyanne White- 2nd novice flat
Rebecca Lumax- 3rd advanced
Hannah Facey- 6th advanced
Maddie Deveau- 2nd beginner
Katie Hess- 4th beginner
Bridget Kenny- 2nd walk trot
Karell Hebert- 3rd walk trot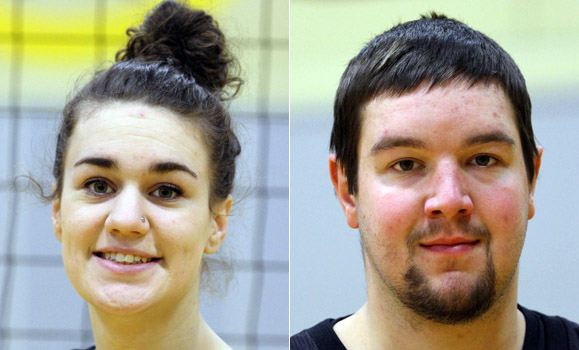 Congratulations to Thea McLachlin – Women's Volleyball and Zane Gares – Men's Basketball athletes of the week for February 2 - 9th, 2018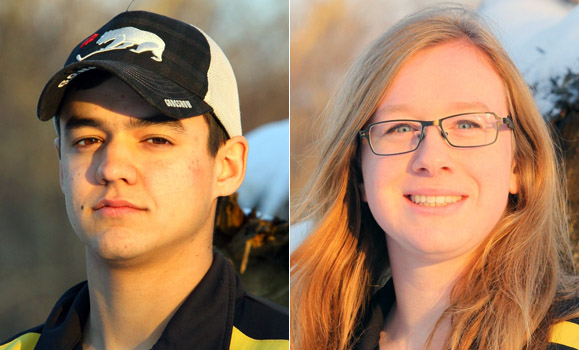 Congratulations to Connor Morse – Woodsmen and Hillary Schramm - Woodsmen atheltes of the week for February 10 - 16th.