News
»
Go to news main
Hard work pays off
Posted by
Stephanie Rogers
on November 8, 2017 in
News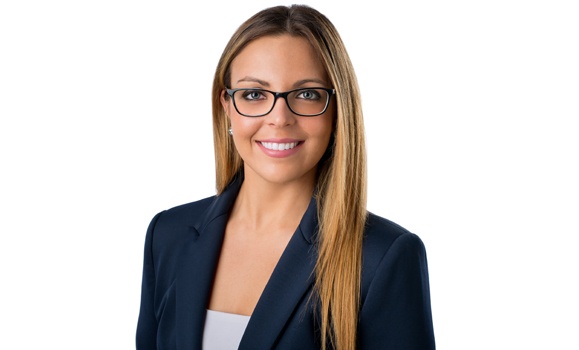 By Emma Geldart
Dr. Stefanie Colombo may be a new face on the Dalhousie Agricultural Campus, but she is certainly no stranger to aquaculture research. Although still early in her career as a researcher, Stefanie has a long and impressive list of research accomplishments on her resume.
Stefanie became an assistant professor at Dal AC in July. In addition to that, Stefanie was also appointed the Canada Research Chair in Aquaculture Nutrition this summer. A remarkable accomplishment for any researcher, the Canada Research Chairs (CRC) program is part of a national strategy to make Canada a global leader in research and development. The program invests approximately $265 million per year to attract and retain some of the most accomplished and promising researchers to achieve this goal. Stefanie was appointed as a CRC on July 1, 2017 on a five-year term with the option to renew for another five years. She is a CRC Tier II which means she is an early career researcher and acknowledged to have the potential to become a global leader in her field.
"As a CRC, my goal is to strive for research excellence, improve the depth of knowledge in my field, help strengthen Canada's research competiveness on a global scale and to help train the next generation of highly skilled people," Stefanie says. "I feel that my role as a CRC gives me an opportunity to contribute to advancing aquaculture in Canada and I welcome that challenge."
Most recently, Stefanie was awarded $80,000 through the Research Nova Scotia Trust. Dr. Colombo's project will discover innovative ways to improve nutrition in aquaculture and contribute toward improved, healthier, environmentally sustainable and economically viable farmed seafood. In order to effectively and creatively design innovations in nutrition, an efficiently designed, multi-purpose and reliable tank system will be created, which will be capable of rearing different species and life stages and treatments for robust analysis.
Originally from Brantford, Ontario, Stefanie's aquaculture research focuses on fish nutrition. Specifically, she is looking at new sustainable ingredients in feeds for farmed fish. She is also looking at improving the natural capabilities of salmon to produce their own long-chain omega-3 fatty acids, acids that are important to human health and one of the reasons seafood is an important part of the diet. Finally, she is looking at the effects of climate change, particularly warming ocean temperatures, on aquaculture production.
"The overall goal of my research is to discover novel solutions in nutrition to improve aquaculture," Stefanie explains. "My work will help contribute toward healthier, environmentally sustainable and economically viable farmed seafood. Basically, my goal is to improve aquaculture sustainability and production by developing solutions related to nutrition."
The majority of Stefanie's research will be conducted in the Aquaculture Centre and the Aquatron in Halifax. Along with feed production in the Animal Nutrition Centre, lab analysis will be conducted in the Nutrition Lab and the Atlantic Centre for Aquaculture Genomics, all located on the Dal AC campus.
"I am lucky to have experts working with me in each of these centres, so as a team, the research is more powerful!" Stefanie says. "I also plan on doing research in collaboration with industry, to help solve nutrition-relevant industry challenges in aquaculture."
Stefanie has been studying aquaculture since she began her post-secondary journey. Having always had an interest and passion for the ocean and marine animals, Stefanie explains it has always been a driving force in both her career and personal life.
Stefanie began her journey in aquaculture research at the University of Guelph. There she completed a Bachelor in Science in Marine and Freshwater Biology. After that, she worked at Scotian Halibut Limited, a halibut hatchery in Nova Scotia. Her job there was to grow the live feed for halibut larvae. It was there she got a taste for working directly in the industry and became interested in fish nutrition.
"My initial interest in aquaculture was because I was concerned about overfishing and thought aquaculture was a way to grow seafood without depleting the ocean," Stefanie explains. "After having some work experience in the aquaculture industry, I loved the challenges and the forward thinking that was required to grow this relatively new industry. I knew that this sector had immense potential to grow, to benefit society and to reduce our reliance on wild fisheries."
After completing numerous projects on fish nutrition through Scotian Halibut and the National Research Council in Halifax, Stefanie went on to complete her Master's degree through Dalhousie University (Halifax) and worked on Atlantic halibut nutrition. She then continued with her research on fish nutrition at Memorial University where she completed her PhD in biology with a thesis on using Camelina oil in feeds for farmed salmon, trout and cod. After the completion of her PhD, Stefanie completed a postdoc at Ryerson University in Toronto where she looked at the production and future availability of essential fatty acids in aquatic ecosystems and aquaculture. Finally, Stefanie started as an assistant professor at Dal AC this summer.
"My favorite part about my role so far is that I am building my own research program, it's exciting for me to see it growing," Stefanie exclaims. "I love the people and the atmosphere at Dal AC."
Stefanie will be teaching fish nutrition in the winter semester. Along with building her own research program, she is most excited about being surrounded by students who share a similar passion as her and to help students to achieve their goals.
"So far, my favorite part about being a professor, other than building my research program, is to see students get excited about the same things I'm excited about!" Stefanie exclaims. "It inspires me to be a better scientist and to be a leader and a mentor to students that are passionate and want to make a difference in the world. I want to challenge and inspire them and to be part of their success.
While her achievements may be impressive, they certainly didn't come without their fair share of challenges. Stefanie explains that her biggest challenge is continuing to be persistent and determined.
"Sometimes your manuscript will get rejected, or your grant proposal not funded," Stefanie says. "But you don't give up, you revise your approach and improve it and try again. That takes perseverance and passion for long-term goals and that is challenging in the face of negativity. But it does make you stronger and wiser!"
Despite these challenges, Stefanie has persevered through many years of education, studying and research all across the country. Her hard work has certainly paid off as she is now recognized as an expert in her field. As she settles into her new roles with Dal AC and the CRC, Stefanie has set new goals for herself and is committed to continuing to work hard work to reach them.