The Atlantic Engineering Competition took place at Université de Moncton Feb 4, and 5th . Three teams from the Faculty of Agriculture's Engineering department attended this year's competition.
The teams each had to build an amphibious vehicle capable of driving uphill with a given set of materials under a budget constraint.  Given only four hours of design time with no preparation prior to the competition date each team of four had to present their final design in front of a panel of judges before having their prototype tested for functionality.
The 2nd Year Truro Engineering team, consisting of Alex Place, Alec McOnie, Nathaniel King and Patrick Wells won this year's Junior Design competition.
With the win the team has been invited to the National Junior Design Competition hosted by the University of Calgary. The National Design competition will be taking place March 2-5, 2017. Fundraising is currently taking place.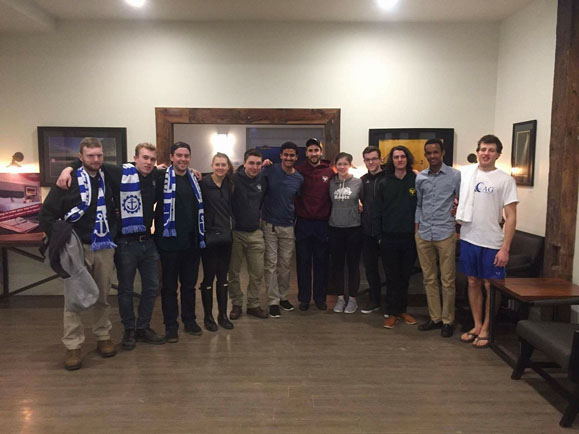 In the photo: (Left to Right – Patrick Wells, Nathaniel King, Alec McOnie, Shannon O'Connor, Logan Miller, Abdullah Alsalhy, Alex Place, Amy Murdock, Brenden Wheeler, Simon Benetti, Abdirahman Haiye, Oscar Moyles.