Welcome! International staff at the Faculty of Agriculture are back in office! Staff are continuing to do a combination of in office and  remote work.  You can continue to reach staff via email or telephone to have questions answered or to set up a meeting or contact our office IntDalAC@dal.ca and we will be happy to assist you!
International Learning Experiences
A variety of international experiences are available, including study tour courses, a semester abroad, and summer internships.

NEWS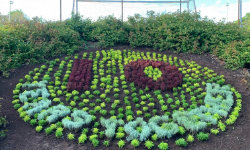 A proud Aggie‑versary: Celebrating 10 years of the Faculty of Agriculture
Ten years ago, two of Nova Scotia's longstanding post-secondary institutions became one — a university and a college linked by decades of collaboration, a strong research focus and the span of Highway 102.
Storm preparations
Faculty and staff are reminded to plan to securely close and lock all windows and unplug computers and other electronic devices as appropriate when they leave campus this week ahead of the expected tropical storm this weekend.
Women in aquaculture: Melania Lynn Cornish
AC E-Bulletin 2022.09.21 (see full publication)
Melania Lynn Cornish is one of Canada's true seaweed farming pioneers and, following 30 years in the sector, is now passing on her hard-won skills to a new generation of small seaweed farmers in Malaysia.
Faculty of Agriculture Virtual Tour
Share this with prospective students who may be interested.
Upcoming Events:


SEPTEMBER 22, 2022
Consent Week to end gender-based violence
SEPTEMBER 23, 2022
Consent Week to end gender-based violence
SEPTEMBER 26, 2022