Blue and Gold Awards
Nominate an Alumnus

The Blue and Gold Awards program honours alumni who have distinguished themselves through outstanding service to the alma mater, their communities, Atlantic Canada and beyond.
Fill out the online form to nominate an alumnus today! Supporting documentation (if applicable) can me emailed to colette.wyllie@dal.ca.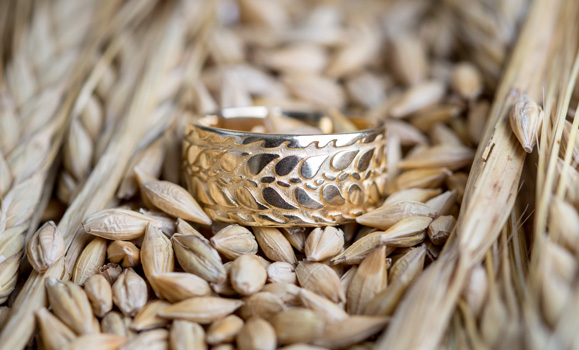 The Young Alumni Achievement Award
The Young Alumni Achievement Award recognizes the outstanding achievements of Faculty of Agriculture alumni aged 40 and younger. Alumni are recognized for outstanding achievement that may have earned them regional, national or international prominence through service to humanity in their profession or volunteer organizations, through community service or the advancement of knowledge and service to the Faculty of Agriculture.
Alumni Volunteer of the Year

The Alumni Volunteer of the Year Award honors a volunteer who has consistently and enthusiastically donated their time and talents to advancing the objectives of the faculty or the Alumni Association.
Distinguished Alumni Award

The Distinguished Alumni Award is the Faculty of Agriculture's most prestigious award, recognizing truly outstanding service and commitment to Faculty of Agriculture, industry and the Alumni Association.

Nominees must be eligible for membership in the Faculty of Agriculture Alumni Association and have distinguished themselves in their area of expertise, bringing honor to the university. Nominees will have provided a positive role model for Faculty of Agriculture and agriculture and made a significant contribution to the industry through teaching, research, industry, extension, production or to society in general.