News
»
Go to news main
Cruise Report: Redfish ‑ Walther Herwig III
Posted by
Robert Sanderson
on August 3, 2015 in
Students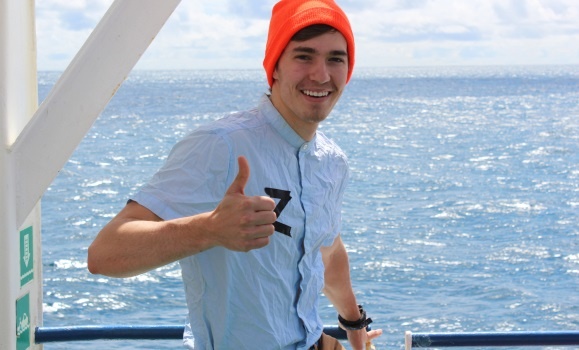 Throughout June and July members of the CERC.OCEAN group participated in three research cruises in the Irminger Sea.
On June 18th, the Walther Herwig III departed from Bremerhaven, Germany to begin the 5 week expedition to the Irminger Sea. 33 CTD casts were preformed within the sampling area, which spanned the southern portion of the Irminger Sea. Water was collected at various depths ranging from 1000m up to the surface with each sampling station spaced approximately 60 NM apart.
The vessel returned to Bremerhaven on the 19th of July, ending the cruise with over 1200 samples collected. Samples were then transported back to CERC.OCEAN laboratory at Dalhousie University to investigate chlorophyll A concentrations, dissolved inorganic carbon, as well as oxygen and carbon isotopic compositions. I was incredibly fortunate to be part of this amazing experience. 
I would like to extend a large thank you to the Scientists at the Thünen Institute of Sea Fisheries and the CERC.OCEAN research group for providing me with this incredible opportunity.