Who We Are

THE CLEAN TECHNOLOGIES RESEARCH INSTITUTE (CTRI)
The CTRI was established in June 2017 to advance clean technologies research at Dalhousie University. It is one facet of the university's support of the United Nations' 2030 Agenda for Sustainable Development. 
We facilitate collaboration, promotion, and administration of clean tech research projects at Dalhousie University. Our current partner faculties are Science, Engineering, Agriculture, Architecture and Planning, and Management.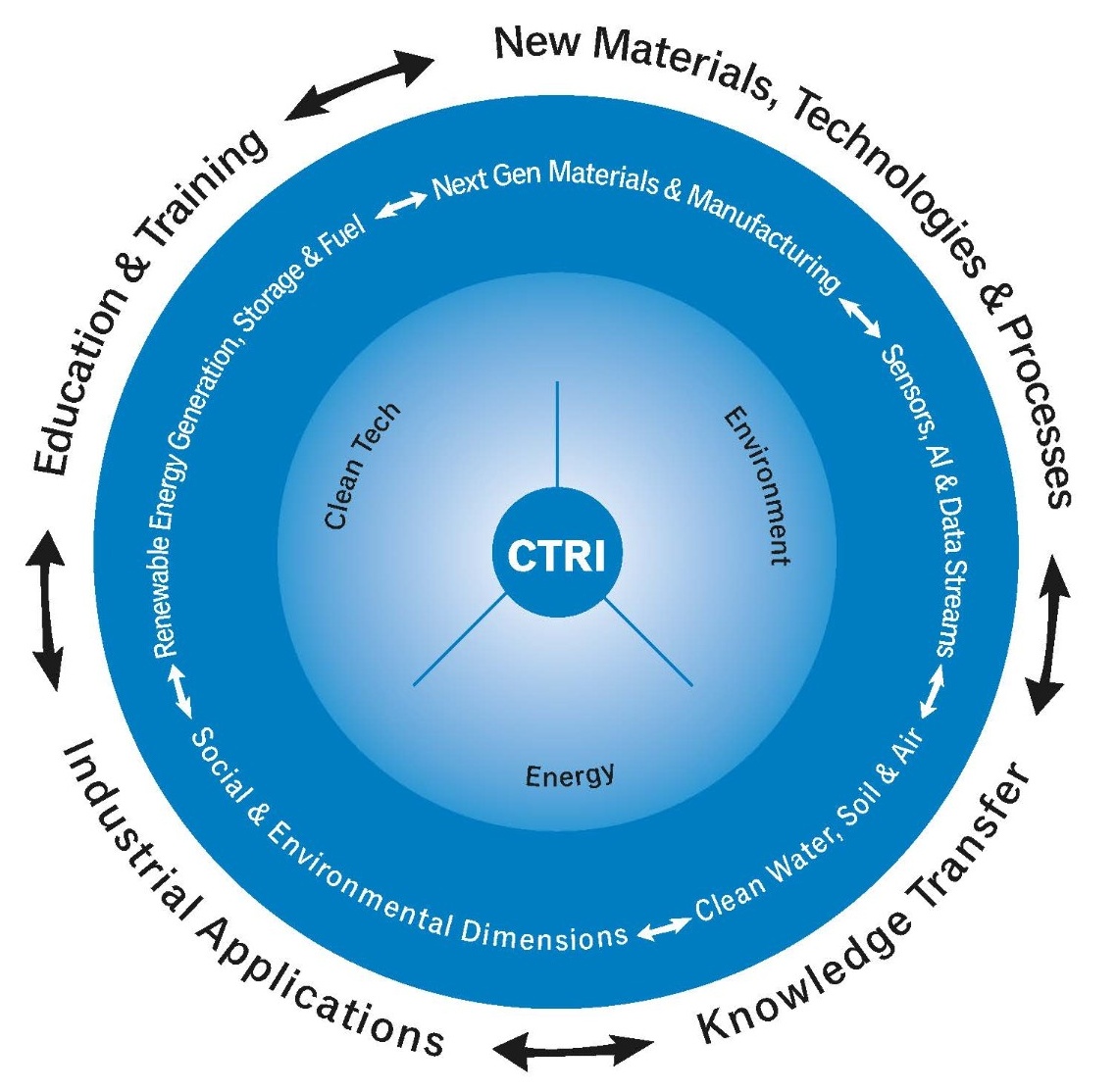 ABOUT CLEAN TECHNOLOGY
Clean technology is a broad term that refers to processes, products, or services that reduce waste and require as few non-renewable resources as possible, with the goal of reducing negative environmental impacts. Clean technologies includes a broad range of technologies related to renewable energy, recycling, additive manufacturing, green chemistry, greywater and environmental monitoring to measure the impact of clean tech on the environment. The technologies should not be viewed in isolation: the implementation of clean technologies depends on policy and regulatory frameworks, and societal acceptance.

According to figures recently released by Statistics Canada, the value of the total Environmental and Clean Technology (ECT) products sector in Canada was $66.3 billion in 2018, accounting for 3.2% of Canadian GDP. An estimated 317,000 jobs were attributable to total ECT activity in 2018.

Dalhousie University recognizes the importance of clean technology and has made it one the University's Signature Research Clusters.