Accepting Your Room Offer
Follow the steps below to accept your residence room.
Sample images shown
Remember, to confirm acceptance of your room you must:
accept your room offer online (see below), and
pay your $500 room confirmation deposit.
Step One:
Sign in through DalOnline to review your residence room offer.

Step Two:
View your room offer by clicking this link.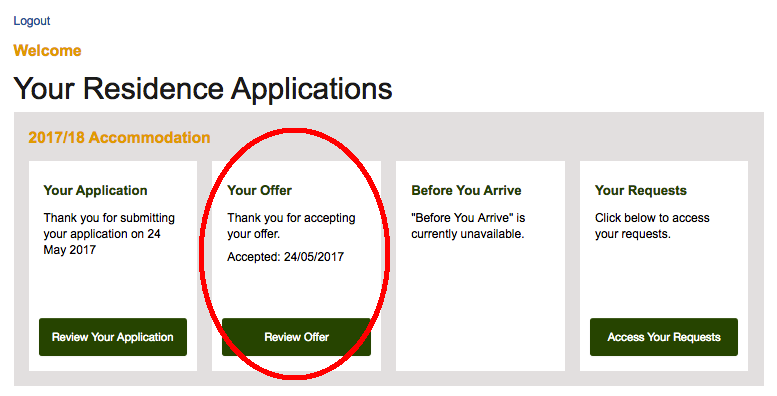 Step Three:
Important: You must accept your offer by clicking on this link!

*Please note: If you are under 19 years old, download the agreement using the button at the top and accept your room offer by clicking the link below. You will not have to provide your banner number and email. 

Students under 19 years old may send their completed Residence Agreements, including the signature of a parent or guardian, to the Residence Office by email, fax or mail.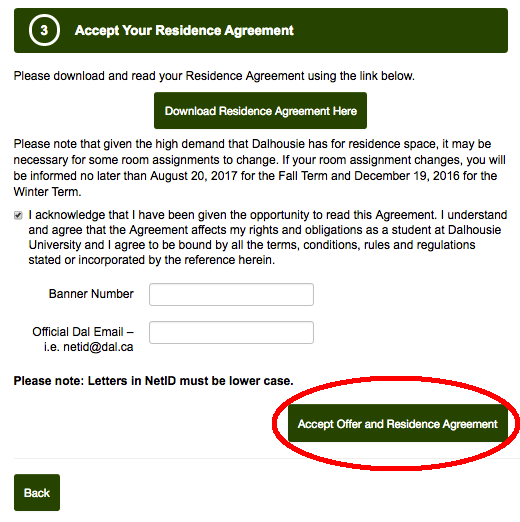 Step Four:
In order to confirm your room, you mst pay your $500 confirmation deposit before the date specified in your room offer.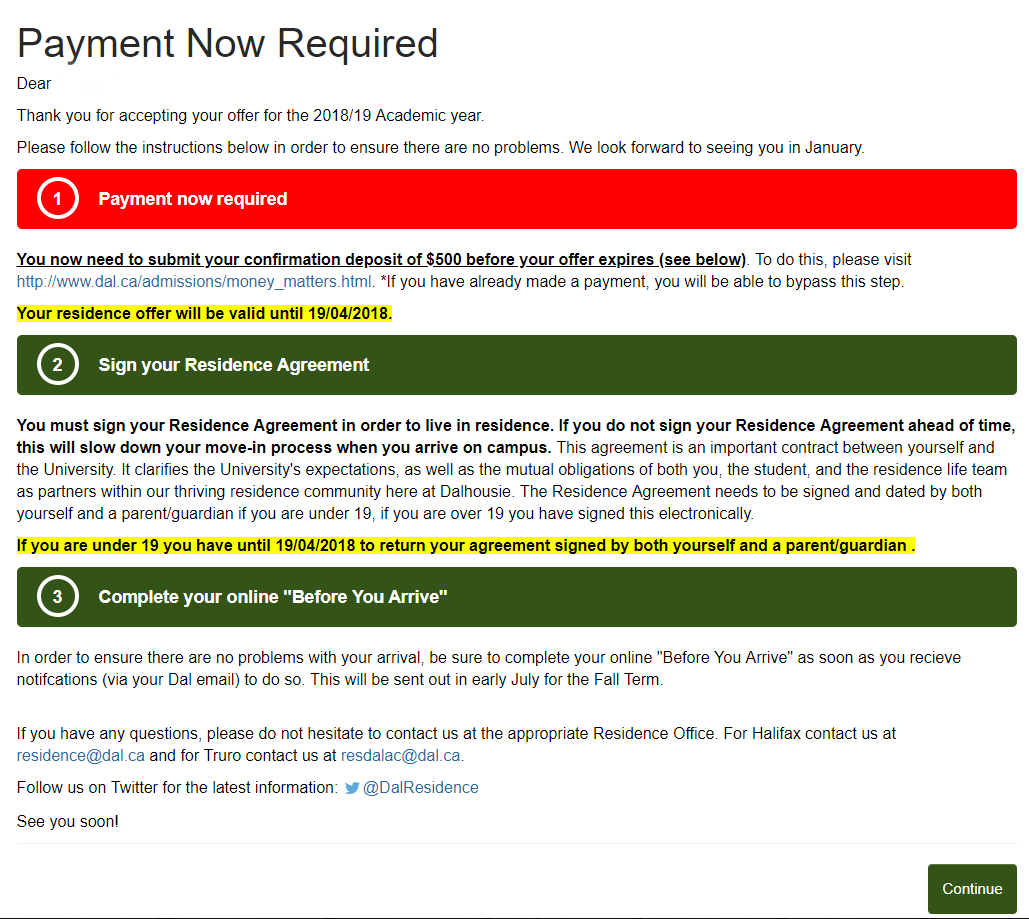 Paying your $500 Room Deposit
Make sure that you include the following information with any payment:
Student Identification Number (Dal ID / B00 number)
Student Name
Student Birthdate
Pay by Credit Card
Visit the Dal Online Student Accounts Web Payment portal to pay your $500 room deposit online by credit card.
Step Five:
This is what your Residence Application should look like after you've accepted your room offer and paid your $500 deposit.