Curriculum
Our continuously evolving curriculum is designed to meet the changing needs of industry and keep up to date with emerging technologies now, and in the future. Through our innovative courses, you will learn from faculty from across disciplines and work in teams with peers from a diverse range of backgrounds.
Regardless of the certificate you choose, all MDI students take a similar core curriculum and have the option to get first-hand experience in industry through an internship, or do a research thesis.
Most full-time students will take 4 terms to complete the Master of Digital Innovation in the following sequence.
Students must meet their certificate requirements through a combination of certificate courses and elective options.
A typical course schedule follows this outline:
Term 1
Two of the following, determined by the certificate outlined in your admission letter:
DGIN 5100 Foundations in Web Technologies
This hands-on course examines the technologies and infrastructure required to support digital innovation. The course examines the major components of the information technology infrastructure, such as networks, databases and data warehouses, electronic payment, security, and human-computer interfaces. The course covers key web concepts and skills for designing, creating and maintaining websites, such as Grid Theory, HTML5, CSS, JavaScript, AJAX theory, PHP, SQL and NoSQL databases. Other principles such as Web Accessibility, Usability and User eXperience, as well as best security practices, are explored in detail through a combination of lectures, in-class examples, individual lab work and assignments, and a final group project.
DGIN 5200 Foundations in Business
The overall aim of this course is to develop a high-level understanding of the dynamics of innovation, the distribution and outcomes of the strategic management of innovation and the relationships that are important in developing high-impact organizations.
DGIN 5300 Law, Policy, and Ethics in Emerging Technologies
Emerging technologies—such as digital media, the "internet of things", artificial intelligence (AI), and financial tech—are playing an increasingly central role in how individuals live and interact with each other; how businesses innovate and create new opportunities; and how governments function and serve their populations. But the unrestrained development and use of these technologies can raise complex legal, policy, and ethical challenges. This course offers students an introduction to foundational legal, policy, and ethical issues raised by emerging technologies in a variety of contexts, with special consideration for digital innovation and commerce. On completion, students will be able to better identify, understand, and critically assess these issues and also more effectively manage and resolve them in the course of the professional pursuits.
DGIN 5400 Statistics for Health Informatics
This course covers essential statistical methods for medical research. Topics include descriptive analysis techniques and basic principles of statistical inference for comparison of means, proportions and investigation of relationships between variables using regression mod-eling techniques. Students will also become familiar with nonparametric tests and power and sample size calculations.

Plus one elective or certificate course.
Term 2
DGIN 5201 Digital Transformation
This core digital innovation course focuses on the design and management of digital innovation projects for both public sector and private sector organizations. Specifically, this course provides students with knowledge and skills to initiate and execute digital innovation and transformation projects in existing organizations or new start-ups.

Plus two elective or certificate courses.
Term 3
Internship in industry Or Thesis
Term 4
DGIN 5001 Capstone in Digital Innovation (internship students)
This course is designed to bring students interested in a diversity of DIgital Innovation (DI) application areas to collaborate in a digital innovation process. The main objective is to synthesize knowledge in DI, apply to an area that may be different than the team members' expertise, and expand student's skill set and attitudes through cross-pollination.
This course is based on the design of the "Management Without Borders" course, with credit to its material.


DGIN 5002 Research Methods (thesis students)
This class will provide Master of Digital Innovation thesis students with an understanding of the principles of empirical science as they relate to computer science related research. The goal is for the student to determine the research methods most appropriate for their research area and to be able to design simple to moderately complicated research studies. The course covers both quantitative and qualitative research issues and will provide a practical introduction to the statistics through hand-on tutorials. In addition, this course will provide the basis for critical reading of research findings in the literature and students will gain experience with scientific writing.

Plus two elective or certificate courses.
Choose your specialization
Certificate in Digital Business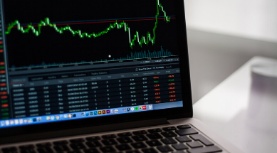 Certificate in Health Informatics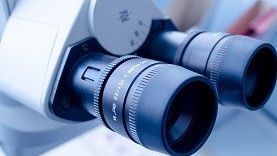 Certificate in Data Science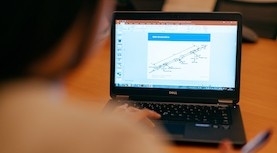 Courses in Computer Science, Statistics and Management will teach you to implement an array of data science/statistics methods, models, and tools in any business. Explore the Certificate in Data Science
---
We understand that planning too far into the future right now can be challenging. We also understand that you are eager to develop your skills, knowledge and experience through the Master of Digital Innovation (MDI). With that in mind, we have developed an option that enables you to obtain a Certificate in the event that you are unable to complete your full MDI program for whatever reason. Learn more about a Certificate in the Foundations of Digital Innovation.