Steering Committee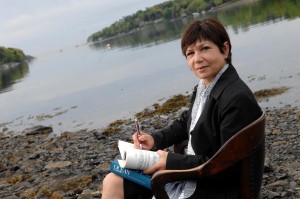 Dr. Lucia Fanning
Principal Investigator
Dalhousie University, NS
902 -494-8390
lucia.fanning@dal.ca
Lucia has spent the past six years serving as Director of the Marine Affairs Program at Dalhousie University. Prior to coming to Dalhousie University, she was involved in addressing transboundary fisheries governance in the Caribbean Sea where some 45 countries and territories with diverse cultures, politics, economics, laws and environments are working towards enhanced decision-making for the long-term sustainability of the fisheries.
Lucia is passionate about including and raising the awareness of the value of all branches and sources of knowledge to better inform decision-making. She believes that with Fish-WIKS, we have the opportunity to benefit from the contributions of all knowledge systems currently available and is looking forward to having all of the Fish-WIKS partners and especially the students fully engaged in this endeavour.
Lucia lives in a rural part of Halifax Municipality where she enjoys the opportunity to commune with nature on her 26 acre lakeshore property, no matter the season!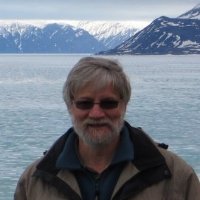 Chris Milley
Co-applicant
Dalhousie University, NS
902-441-6104
chris.milley@amec.com
Chris Milley has 27 years of experience identifying and planning marine resource development and management projects in the Caribbean and Central America and for the First Nations in Canada. With extensive experience in negotiating terms and conditions for development projects with national governments and non-governmental agencies, including project designs, budgets and schedules, Chris has actively liaised with international agencies and organisations, such as the UN FAO and UNESCO's Intergovernmental Oceanographic Commission, and coordinated co-operative support for international development assistance projects.
Chris is Senior Environmental Consultant with AMEC in Dartmouth, NS.  A graduate of Dalhousie's Masters of Marine Management program, he also serves as an Adjunct Professor with the program.

Stephen Crawford
Co-applicant and Partner
University of Guelph, ON
519-824-4120 x 53544 or x56008
scrawfor@uoguelph.ca
B.Sc. – Guelph 1985
M.Sc. – Queen's 1987
Ph.D. – Guelph 1993
Research
My research program is comprised of three project areas established by the Nawash-UofG Assistant Professorship in Fisheries Ecology and Management. As outlined in the Faculty Partnership, the long-term goals of this collaborative research program are as follows:
To investigate key ecological uncertainties related to dynamics of harvested fish populations in the Great Lakes;
To develop and evaluate Adaptive Resource Management as a basis for Great Lakes fisheries management; and
To improve relationships between Traditional Aboriginal Knowledge and Western Science, especially with reference to Great Lakes ecology.
These goals have been designed to ensure that the First Nations fisheries on the Great Lakes benefit from an effective mix of scientific rigour, participatory decision-making, and cross-cultural communication of ecological knowledge. With these research tools available to them, First Nations such as Nawash can ensure that they are protecting their fisheries and associated Aboriginal and Treaty Rights for future generations.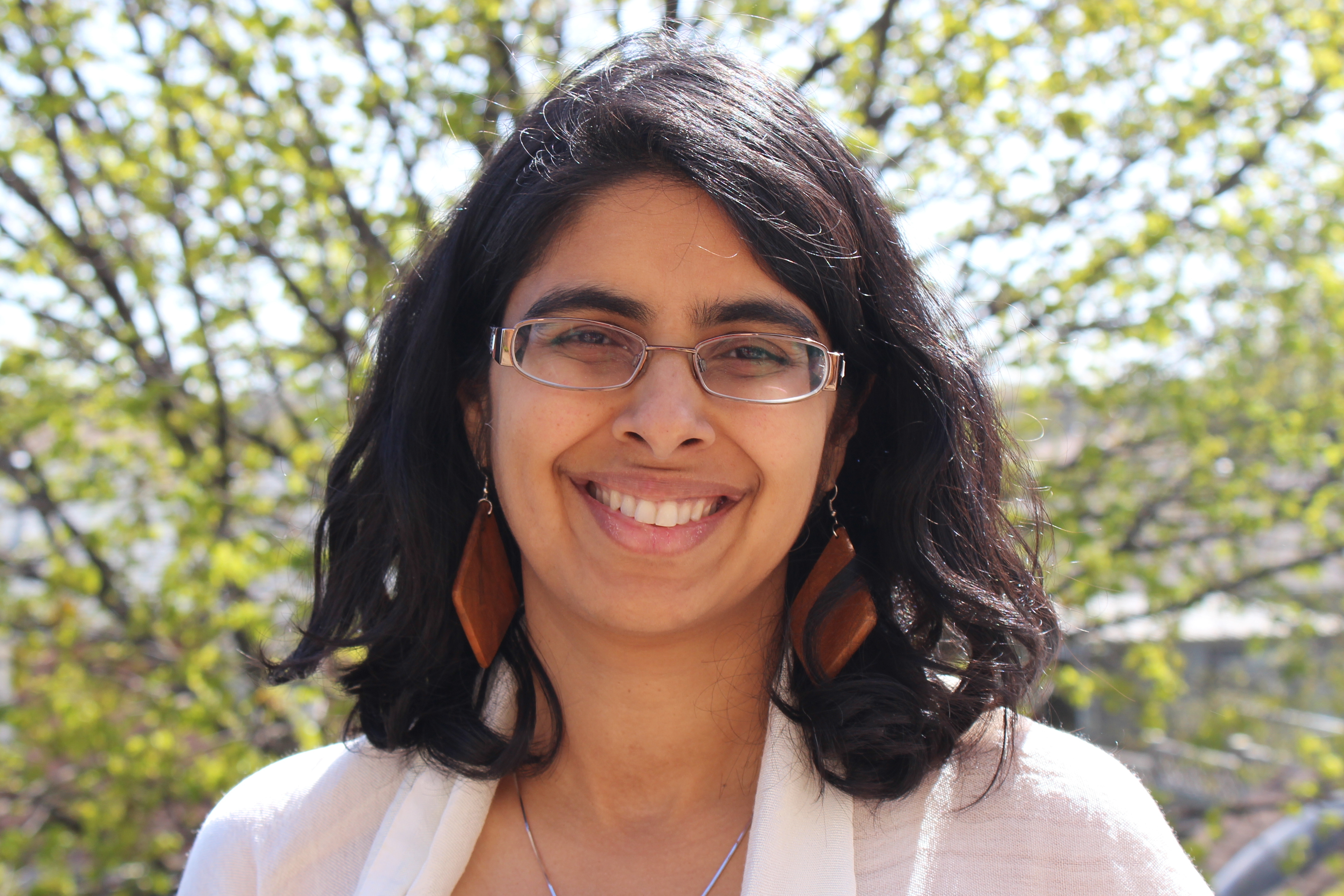 Jeji Varghese
Co-applicant and Partner
University of Guelph, ON
519-824-4120 x56333
Varghese@uoguelph.ca
As ronmental and resource sociologist, Jeji's research focuses on social aspects of environmental issues, with a particular focus on four broad themes:
Sustainability of resource dependent communities
Voice/power of marginalised groups (including women, indigenous communities, and publics) in resource management
Interface between social science research and environmental policy
The scholarship of teaching and learning (especially related to student engagement via community-engaged research).
Jeji Varghese completed her PhD (2005, Rural Sociology) in the Department of Rural Economy at the University of Alberta. Her dissertation research focused on the social consequences of local ownership in six forest-dependent communities in Canada. Prior to joining the Department of Sociology and Anthropology at the University of Guelph in 2007, she conducted research related to water governance as a Research Associate with the Guelph Water Management Group in the Department of Geography. Her teaching interests include environmental and rural sociology, social dimensions of natural resource management, and qualitative methods. Research Interests:  Environmental, resource and rural sociology; indigenous natural resource governance, and community-engaged qualitative research.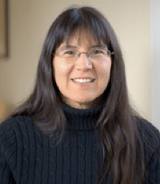 Deborah McGregor
Co-applicant and Partner
University of Toronto, ON
416-978-2234
dmcgregor@osgoode.yorku.ca
A graduate of the doctoral program in the Faculty of Forestry, Deborah McGregor received her undergraduate degree from U of T and her master's in environmental studies from York University.
Recipient of the President's Award for Outstanding Aboriginal Student of the Year in 1995, she is also a frequent lecturer on environmental issues, including environmental impact, business and environmental ethics, and sustainable environmental decision-making in Aboriginal communities.
A regular volunteer within the Native community, she is also an accomplished athlete and former member of U of T teams in field lacrosse, rowing and ice hockey. She currently works with Environment Canada in the area of aboriginal policy.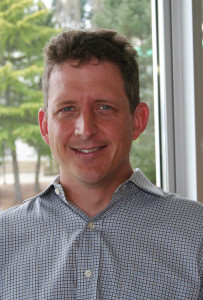 Grant Murray
Co-applicant and Partner
Vancouver Island University, BC
250-740-6549
grant.murray@duke.edu
Grant Murray was appointed as Canada Research Chair in Coastal Resource Management at Vancouver Island University in 2006.  With graduate training in marine ecology and natural resource sociology, his interdisciplinary research involves the combination of elements from both natural and social sciences, and has focused on historical and current marine resource usage patterns in Mexico, the United States and Canada. His research interests include: 1) interdisciplinary marine environmental history using local ecological knowledge (LEK) in combination with archival sources and scientific information; 2) the relationship between local knowledge, marine resource management and social-ecological outcomes; 3) governance and aquaculture. 4) the cumulative effects of regulatory change on commercial fishing communities; 5) the environmental and social impacts of tourism; and 6) the governance of marine and coastal protected areas.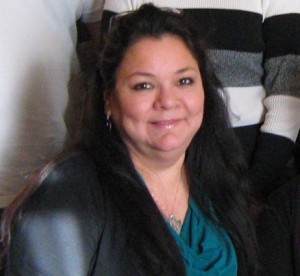 Audrey Mayes
Collaborator
Assembly of First Nations, ON
613-241-6789 x304
amayes@afn.ca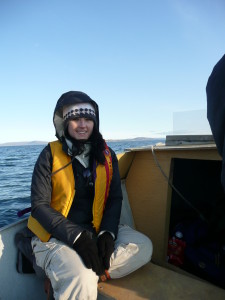 Janelle Kennedy
Co-applicant and Partner Organization
Government of Nunavut, NU
867-975-7706
jkennedy1@gov.nu.ca

Janelle Kennedy is Senior Advisor, Aquatic Science for the Government of Nunavut, Department of Environment, Fisheries and Sealing Division.  She provides expert advice and assistance in the area of fisheries research and management ensuring that the Division's development activities are based upon sound scientific and traditional knowledge and represents the Government of Nunavut in various technical forums.  As a key representative of the GN at the community level, she has served as a support to communities and a liaison between government and the public.  Her undergraduate studies were in environmental science and she has a Master's degree in Marine Management from Dalhousie University.  She has lived in Iqaluit for six years and has spent much of that time travelling to communities conducting coastal resource inventories for the Department.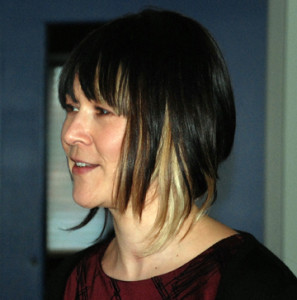 Shelley Denny
Co-applicant and Partner Organization
Unama'ki Institute of Natural Resources, NS
902-379-2022
shelley.denny@uinr.ca


Around UINR Shelley Denny is known to be active in many aspects of marine biology, but ask anyone what Shelley is most passionate about in her work and the answer is EEL! The eel represents to Shelley much more than a creature to be studied, she recognizes its spiritual, cultural and historical significance to the Mi'kmaq people.
It's no wonder that Shelley ended up working with the inhabitants of the Bras d'Or Lakes–both the creatures and the people! Her first job as a student was to sample lobster and snow crab and she continued her studies to gain a Masters of Science in Biology in fisheries ecology from St. F.X. University. Her continuing education includes courses in open-water scuba diving. An avid reader, Shelley is a self-confessed Student-of-Life and listens to the voice of Mother Earth and the teachings of our Elders. Shelley learns by listening to people in the communities she serves.
Shelley's activities and accomplishments range from enhancing the Bras d'Or Lakes with artificial lobster habitat to developing a management plan for Mi'kmaq traditional use of lobster, and using traditional Mi'kmaq knowledge and scientific approaches in studying eels. Her knowledge on marine water quality helps us understand the environmental water quality in the Bras d'Or Lakes and what areas and issues need to be addressed.
Aimee Arsensault
Collaborator and Partner Organization
BC First Nations Fisheries Council, BC
778-279-2900
aimee@fnfisheriescouncil.ca
Tonio Sadik
Co-applicant
Assembly of First Nations, ON
613-241-6789
tsaddik@afn.ca
Alex Gagne
Co-applicant
BC First Nations Fisheries Council, BC
250-266-1071
alex@lonecone.ca