PhD Students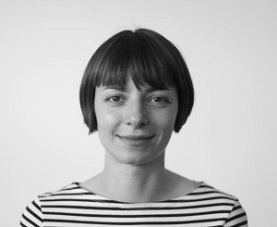 Emily Bingeman is a PhD student in Philosophy at Dalhousie University. She holds a BA in Fine Arts and Philosophy (University of Guelph) and an MA in Philosophy (Dalhousie University). Emily's research focuses on understanding the relationship between power and knowledge practices, and, in particular, how marginalization of a social group can be connected to marginalization of that group's knowledge practices. Emily's aim is to gain an understanding of how the knowledge systems of the four Fish-WIKS partner communities are different from, and similar to, the Western knowledge systems that dominate the public discourse in Canada. Through this research Emily hopes to contribute to the project of developing an action plan to integrate Indigenous knowledge into fisheries management in Canada, and to delineate the necessity of this project not only for environmental conservation but also for working towards reconciliation between Indigenous and settler peoples in Canada.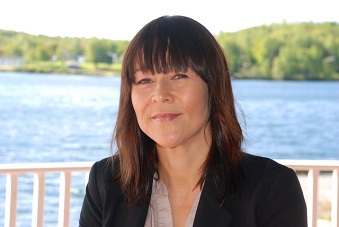 Shelley Denny (Nova Scotia) is a student in the Interdisciplinary PhD Program at Dalhousie University. A Mi'kmaq from Potlotek First Nation,  she attended Acadia University (BSc Biology) and St. Francis Xavier University (MSc Biology). Shelley is honoured and delighted to be involved in Fish-WIKS project both as a member of the Steering Committee and as a PhD student for the Atlantic region. Her research will build on her current interest and experience in integrating traditional knowledge and western science within resource management. Shelley currently resides with her husband and three children in Eskasoni First Nation.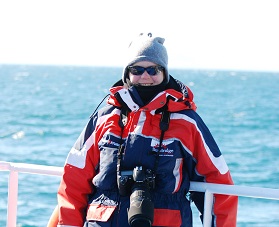 Mirjam B. Held (Nunavut) is a PhD student in the Interdisciplinary PhD Program at Dalhousie University and part of the German-Canadian Transatlantic Ocean System Science and Technology (TOSST) graduate research school. She has a BSc in Marine Biology from UBC, an MSc in Marine Mammal Science from St Andrews University in Scotland and a Master in Marine Management (MMM) from Dalhousie. Mirjam is excited to be the Fish-WIKS PhD student for the Arctic region as this research ideally combines her interests in co-management, the Arctic, marine mammals, knowledge production and social justice. Under the supervision of Fish-WIKS PI Dr. Lucia Fanning she will investigate how the different processes by which Inuit and Western science acquire, transmit, value and use knowledge can be harnessed to enhance fisheries governance in Nunavut. The exact research question is currently being developed in collaboration with the local partners in Nunavut.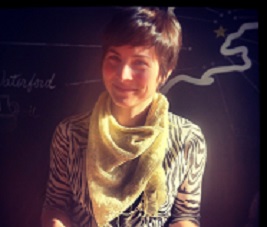 Nicole Latulippe (Ontario) completed her BA in Geography of Regional Planning and International Development at Nipissing University, her MA in Geography and International Development Studies at the University of Guelph, and is currently working on a PhD in Geography at the University of Toronto. Nicole has had the privilege of doing research, volunteering, and working internationally, but her experience with a regional First Nation organization in Ontario has been most profound, rooting her understanding of and commitment to social and environmental justice back home, in Robinson Huron Treaty territory. Nicole is from North Bay, Ontario, and for her dissertation research she is excited to work in collaborative partnership with Nipissing First Nation. With guidance from her thesis advisor, Dr. Deborah McGregor, Nicole is inspired by the two-row wampum to bring western qualitative and Indigenous research methodologies together in a critical, and constructive way.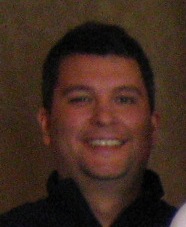 Saul DH Milne (British Columbia) is the Fish-WIKS PhD student at the University of Victoria in the Department of Geography where he has been enrolled since 2013.  Saul is working with Dr. Grant Murray, Fish-WIKS partner in BC.  Saul has completed his M.A. at Royal Roads University and his undergraduate studies at the University of British Columbia.  His research interests lie in the area of applied indigenous epistemology and metaphysics, qualitative research methodologies, natural resource management and multi-party decision-making.  In his spare time, Saul can be found reading, bicycling or enjoying good food and movies.  Saul lives with his wife, Arden.