Media Releases
»
Go to news main
Shell invests $600,000 in tomorrow's leaders
Posted by
Media Centre
on March 25, 2015 in
News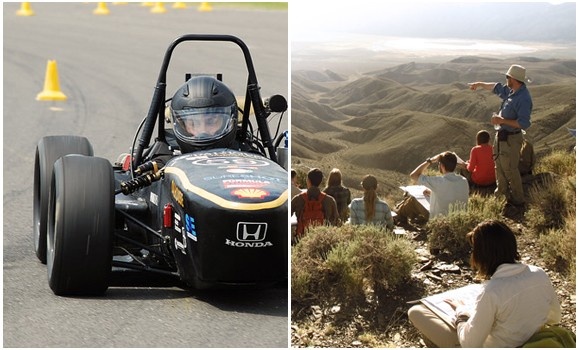 Investment will provide Dalhousie students with real-world learning opportunities
(HALIFAX, N.S.) March 25, 2015 - Shell Canada is once again investing in the future of students at Dalhousie University. The Calgary-based company today announced that it will contribute $600,000 to the university through the Shell Campus Ambassador Program (CAP). The investment will be used to provide hands-on learning opportunities to Dal students in the faculties of engineering, science and management.
"Shell values the positive impact real-world learning experiences have on students' personal and academic growth," says Stephanie Sterling, General Manager, Venture Support Integration and Social Performance, Shell Canada. "That's why we're proud to work with innovative post-secondary institutions like Dal, to give students the experiences and skills that will equip them to be tomorrow's leaders."
$500,000 of the investment will be directed towards the Shell Experiential Learning Fund (SELF). SELF provides students with hands-on learning experiences by supporting opportunities like field trips, guest lectures, conference and event attendance, and extracurricular team competitions. The program's goal is to attract and expand learning opportunities for the best and brightest students.

The remaining $100,000 will be used to establish Shell's new Offshore Energy Fund. The fund will support student learning opportunities related to offshore oil and gas exploration and development.
Peter Fardy, Dalhousie's Acting Vice-President, External Relations, says corporate partners like Shell allow the university to provide unique learning opportunities for students.
"Shell's commitment to students through their Campus Ambassador Program supports Dalhousie's mission to deliver outstanding and innovative educational experiences," says Fardy. "Hands-on experience outside the classroom has a positive impact on our students. Shell has been a dedicated partner in preparing Dal students, the next generation of leaders, with insight into their future careers through real industry experience. It's an incredible opportunity."
Since 2005, Shell Canada Limited has invested $1.9 million in the CAP at Dalhousie University. The university's relationship with Shell began in the early 1960s. Since then, Shell has supported hundreds of Dalhousie students by providing scholarships, co-op placements and tools for discovery.
About Shell
Shell has been operating in Canada since 1911 and employs approximately 8,000 people across the country. A leading manufacturer, distributor and marketer of refined petroleum products, Shell produces natural gas, natural gas liquids and bitumen, and is Canada's largest producer of sulphur. Shell is one of Canada's oil sands developers and operates the Athabasca Oil Sands Project on behalf of the joint venture partners.
-30-
Images
Dal Earth Sciences Field School (May, 2014)
With help from Shell, earth sciences students attended a field school in California's Deep Springs Valley.
Photo Credit: Leigh van Drecht
Download Hi-Res image
Dal Engineering's Student-Designed Car (July 2014)
Part of Shell's funds helped Dal's engineering students design and build a race car. Last year, the car was entered in a competition at the world-renowned Silverstone Circuit race track in England.
Photo Credit: Gilles Garner
Download Hi-Res image
Contacts
Dalhousie
Nikki Comeau
Communications Officer
(902) 494-4189 / (902) 222-8810
nikki.comeau@dal.ca

Shell
Shell Media Relations can be reached by email media-desk@shell.com, or by phone 1-877-850-5023.