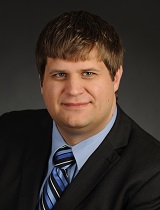 Official announcement from Dr. Sylvain Charlebois (Dean, Faculty of Management):
Dominika Wranik will be on administrative leave for one year, starting July 1, 2017. During her time as Associate Dean (Research), she has pioneered many of our new research initiatives and has allowed our achievements in research to be shared and celebrated. Her leave is certainly well deserved.
In her absence, I am pleased to report that Mike Smit will be stepping in as (Acting) ADR for a full year, starting July 1, 2017. Mike will be a great addition to the Dean's Office. Mike is likely one of the most well-known Dalhousie academic researchers in the area of cloud-data, IT, and open data. As an associate professor in the School of Information Management, he is involved with the newly established Ocean Frontier Institute. He completed his PhD at the  University of Alberta, was a postdoctoral fellow at York University, and holds a Bachelor's and a Master's degree in Computer Science from Dalhousie University.
Congrats Mike!