Carla
Heggie
Adjunct (FGS)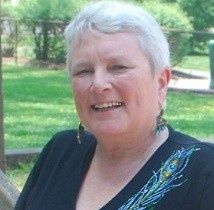 School of Information Management
Email:
carla.heggie@dal.ca
Phone:
(902) 718-6543
Research Clusters:
Information and society (ethics, information policy, privacy, privacy policy)
Scientific information (privacy in research and science)
Information organisation and representation (privacy)
Data, information and knowledge management (privacy-collection, use, disclosure, security, destruction of information)
Human information interaction (privacy)
Data science (ethics, personal information security)
Education:
BA, Political Science/Economics (Dalhousie University)
Information Access & Privacy Certificate (University of Alberta)
Enterprise Risk Management Studies (University of Toronto)
Selected Awards and Honours:
CIAPP-Masters, Canadian Institute of Access & Privacy Professionals
Overview:
From Dalhousie University in the '70s, I spent 12 years in the book business followed by 28 years in the public sector with the Province of NS. Coming from a policy background, I have been broadly immersed in information policy and the field of information access & privacy (IAP) since 1991. As a certified IAP professional, I have been involved with the development of IAP legislation and policy over the years; spoken across Canada on privacy, access, IM, and the IAP profession; and delivered training in the IAP field in the government, corporate, and academic arenas. Leaving the public service in 2016, I started teaching part-time here at Dal; founded the company Teal Creative Thinking specialising in consultation in the areas of privacy, policy, process, and patient advocacy; and have become more actively involved in the area of patient-oriented health research.
Privacy is my passion! My firm belief is that while the 'how' of legislation, regulation, and policy are required, if we understand the 'why' and apply it at the developmental front end, it makes for a less stressful life.