»
Go to news main
Credentialing a career: New MIM grad John Jenkins complements career experience with formalized learning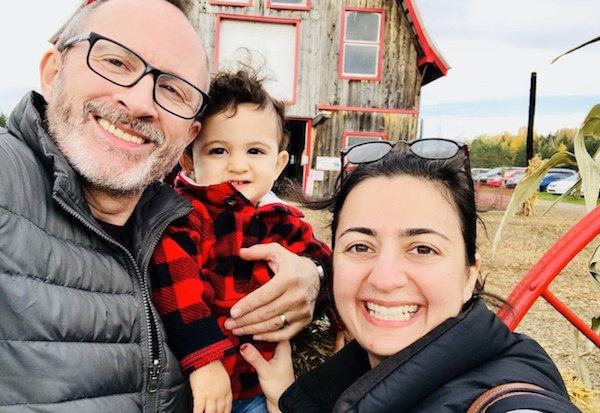 John Jenkins already had significant experience in the IT industry when he decided to take up the Master of Information Management (MIM) program. Working mostly in the offshore oil industry on projects like Hibernia and Terra Nova, by the time he started the program he was already a Chief Information Officer at engineering and construction firm Kiewit Corporation. But Jenkins always felt that his formal learning needed to catch up with his job title. "I had a bit of imposter syndrome, thinking 'how can I be responsible for $10 billion worth of work with a technology diploma?'" says Jenkins, who had been working steadily in the IT field ever since completing his initial training at age 18.
Looking around at programs that would fit his busy CIO schedule, he discovered the right fit nearby. "I found the Master of Info Management and it was right up my alley," recalls Jenkins. He put together a work portfolio and entered the program in 2013 based on this evidence of his prior learning. "I was accepted, and over the moon," he says. The fact that he could do the degree remotely was a big plus.
Engaging and immediately applicable
Today's MIM is made up of 9 courses and delivered 90 percent online, with an intensive, in-person session held for 2 to 3 days at the end of each course. Jenkins says he knew he'd made the right choice with the program from his first class, taught by Bertrum MacDonald. "He was incredibly knowledgeable and engaging, and definitely provided a fantastic introduction to the program in general," recalls Jenkins.
Jenkins also loved the intensives at the end of each course. "It was great to meet my classmates; there's a camaraderie for a brief time that you don't always get when working remotely," he says, adding that he also welcomed the chance to visit Halifax from his home in Newfoundland. "It's also nice to visit the university you're attending in person."
Several times he was able to apply the learning from his courses in his workplace immediately. For example, finishing a course on information policy happened to coincide with one of his roles. "My new employer was just starting to mature in this area, so I was able to walk into the new organization with this fresh learning in mind. That really drove one of my major initiatives, to expand our quality management system," says Jenkins.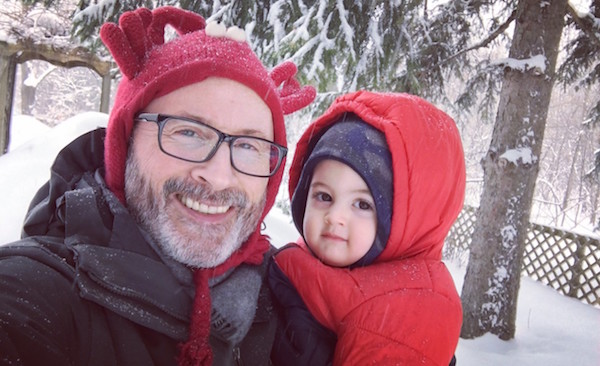 Moving on and making it to graduation
After living in Newfoundland for most of his life, Jenkins moved to Montreal to take up his current role as vice-president of information technology and information management at engineering firm Morrison Hershfield. That's where he took his last course, just under the wire of the program's seven-year completion limit due to a previous course being interrupted by a fast-acting cataract that had left him briefly blind (he had surgery to fix it). Jenkins credits the program support staff with getting him back on track for his final credit, which he completed during the pandemic while at the same time overseeing the move to remote working for the 1,200 employees who work at Morrison Hershfield.
Jenkins is a happy grad, calling the MIM program unique for its broad focus. "It's the ultimate generalists' program for technology and information management: it doesn't delve too deeply into the technology, but it addresses all key areas," he says. In an industry that often supports specialization, Jenkins says he's noticed that those who rise to the top are the ones with a broad understanding, something that he too favours when hiring. "It's now widely recognized that CIOs of today are people who have that broad range of skills, and few schools give you that training."