Student Research Day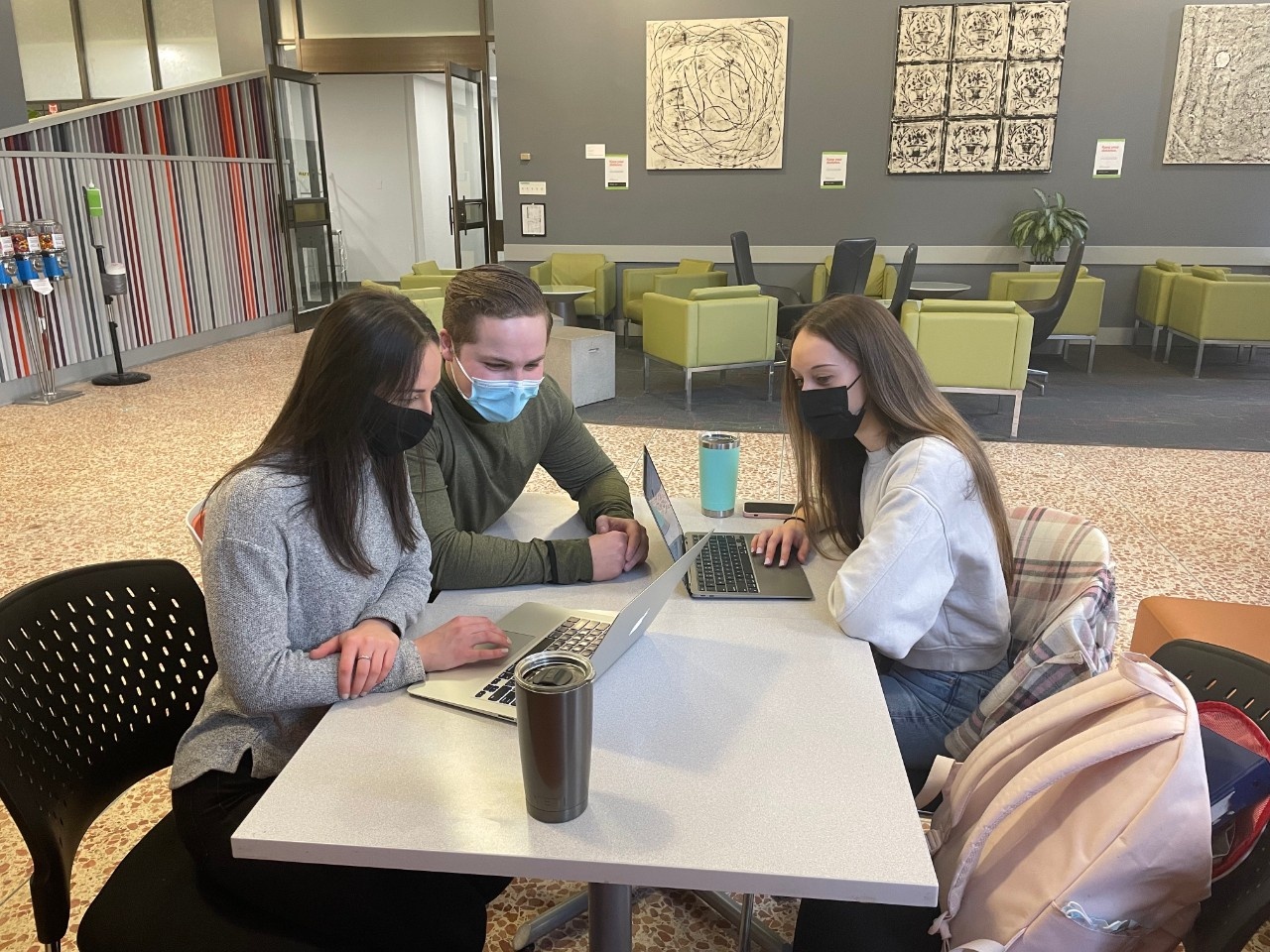 Please join us for the 38th Annual MSc PT Student Research Day!
Watch MScPT and MScRR (PT) students present their research proposals.
When: Friday, April 29th, 2022. 12:30 PM - 5:05 PM
Where: In-person CHEB 170/140 on Carleton Campus. 5793 University Ave. (Masks required).
Virtual attendance available: 
ZOOM LINK: CHEB Room 170
ZOOM LINK: CHEB Room 140
AGENDA
Time
CHEB, ROOOM 170
CHEB, ROOM 140
12:30
Opening Remarks - NSPA President Monica MacDonald and Scott Kehler     
 
12:45
The Influence of Dual-Task Virtual Reality Training, in Comparison to a Conventional Intervention, onDynamic Balance Improvement in Patients with Stage 3 Parkinson's Disease
The Effects of Resistance Training on Cancer-relat- ed Fatigue in People with Lung Cancer Treated by Resection
 1:15
The Effects of Cardiac Rehabilitation on Cardiovascular Health for Individuals who are at High Risk for Cardiovascular Disease
A Resistance-Based Exercise Program for Post- Operative Patients with Lung Cancer to Improve Functional Status and Quality of Life
 1:45
The Impact of Bed Rest and Physical Activity on Frailty and Clinical Outcomes in Patients who are Hospitalized and Awaiting Transcatheter Aortic Valve Implantation
Patellar Tendinopathy Heavy Slow Resistance Pre- vention Program: A Pilot Feasibility Study
 2:15
Examining the Effects of the COVID-19 Pandemic on the Mobility of Long-Term Care Residents in New Brunswick
Rehabilitation Goals of Long-Term Care Residents with Moderate to Severe Cognitive Impairments-From the Perspective of Residents, Family, and Staff
 2:45
Coffee and Snack Break-CHEB, Room 170 
 3:05
Anticipatory and Reactionary EMG and Knee Joint Ki- nematics Between Male and Female Athletes during Single-Leg Landing Tasks: Relevance to Non-Contact ACL Injuries
Mapping the available evidence regarding the effects of exercise on physical and cognitive function among individuals post-COVID-19 infection 
 3:35
Motor Skill Acquisition using Action Observation of Learning and Skilled Models in a Dart Throwing Task
A Review of Physiotherapist Knowledge and Prescription Habits of Physical Activity Across Various Experience Levels and Settings in Nova Scotia 
 4:05
Is 30 minutes of Continuous Walking an Appropriate Exercise Prescription for both Males and Females with Moderate Clinical Knee Osteoarthritis? A Comparative Study
Learning Model Action Observation: An Investigation in Long-Term Motor Learning Outcomes
 4:35
Probing Motor Simulation Theory by Examining the Role of the Supplementary Motor Area in Effort Perception During Motor Imagery 
Investigating the relationship between trunk deviation and quadriceps strength during stair use in individuals with early knee osteoarthritis
Thank you to our Research Day Sponsors, the Physiotherapy Associations of Nova Scotia, New Brunswick, Newfoundland and Prince Edward Island.