MSc(OT) Conceptual Framework
By Crystal Dieleman
Since the previous accreditation (2015) of the School of Occupational Therapy's MScOT entry-to-practice program, our understanding of professional and educational concepts has evolved. Through the organic experience of educating students, engaging in research and scholarship, working through challenges, and establishing new strategic priorities, we have refined our understanding of professional and educational concepts.
 
In January 2020, we began the formal process of revising our conceptual frameworks by revisiting the previous frameworks, reflecting on which foundations have or have not held over time, removing outdated ideas, and streamlining the concepts to remove repetition and redundancies. While the process was interrupted by onset of the pandemic, we returned to it in the fall of 2020 where further reflection and discussion again refined existing ideas and introduced new ideas that had been integrated into our professional and educational understanding in recent years.
 
The current professional and educational conceptual frameworks were approved by School Council on January 27, 2021.  This iteration reflects the 'things that matter to us' as we've discussed over the years and is, therefore, a reflection of our ongoing thoughts and actions as well as being aspirational for the directions we want to grow and improve into the future.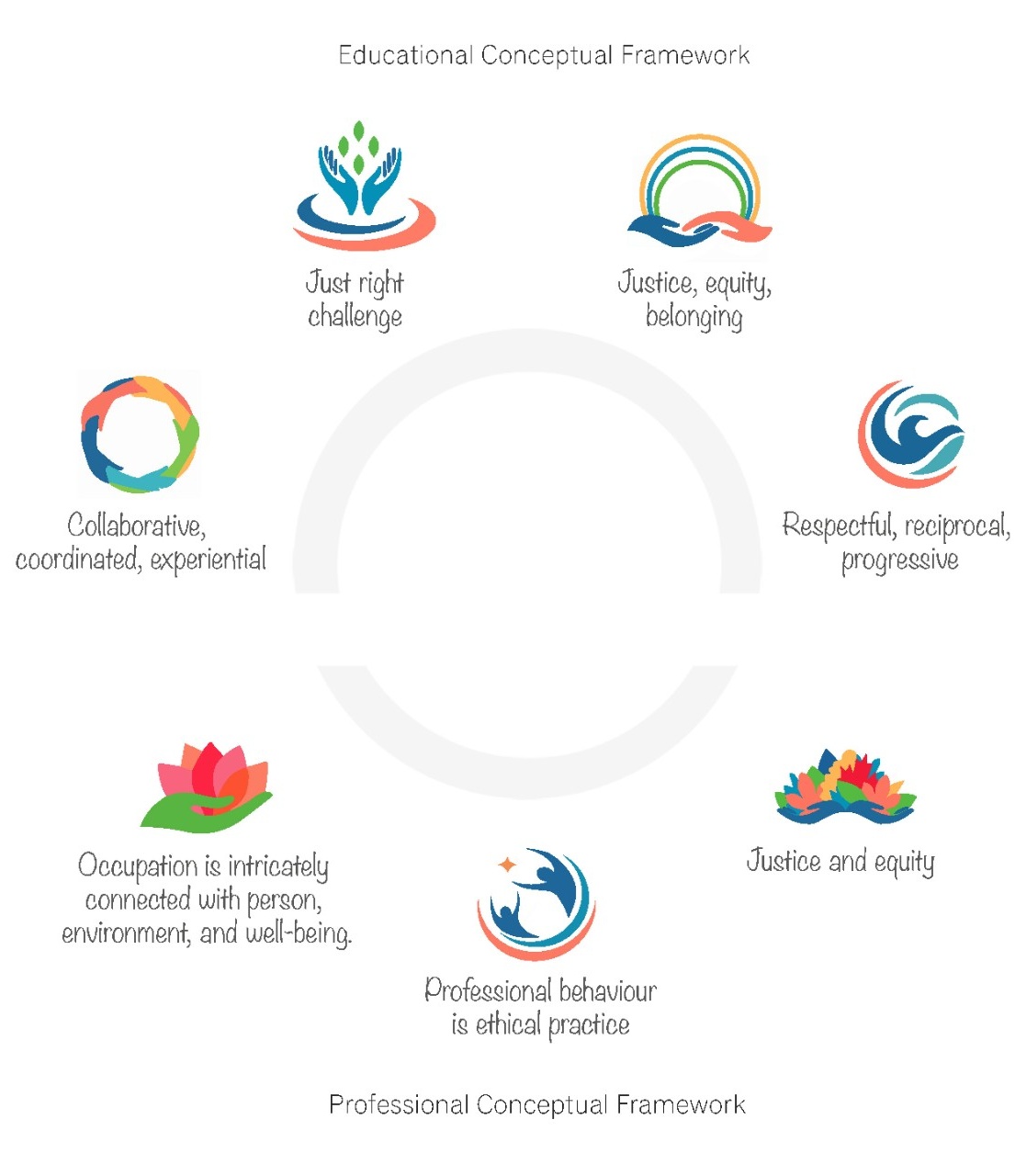 The educational and professional conceptual frameworks capture the values, beliefs, assumptions, knowledge and  approaches used to guide the School's entry-to-practice educational program. The educational conceptual framework includes our commitment to four core concepts: 1) collaborative, coordinated, experiential; 2) respectful, reciprocal, progressive; 3) just right challenge; and 4) justice, equity, belonging. The professional conceptual framework includes our commitment to three core concepts: 1) occupation is intricately connected with person, environment and well-being; 2) professional behaviour is ethical practice; and 3) justice and equity.

MSc(OT) Program Conceptual Framework presented by Dr. Lynn Shaw.