Michelle

Stone (She/Her)

,

PhD
Associate Professor, Kinesiology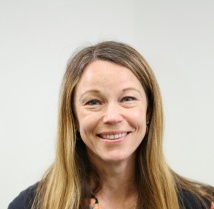 Email:
michelle.stone@dal.ca
Phone:
(902) 494-1167
Mailing Address:
School of Health and Human Performance
Dalhousie University
Stairs House Room 107, P.O. Box 15000, 6230 South Street
Halifax, N.S., B3H 4R2


Research Topics:
Outdoor play and children's health
Loose parts play
Physical literacy
Movement behaviours
Risky play
Child development
Health promotion
Knowledge translation
Education:
PhD, Children's Health and Exercise Research Centre, University of Exeter, UK
MSc, College of Kinesiology, University of Saskatchewan, SK
BSc and BPHE, Queen's University, ON
Bio:

Dr. Michelle Stone is an Assistant Professor (Pediatric Physical Activity and Health) in the Division of Kinesiology, School of Health and Human Performance, Faculty of Health, at Dalhousie University. She is also an Associate Research Scholar within the Healthy Populations Institute at Dalhousie University, and has a Scientific Staff appointment at the IWK Women's and Children's Hospital in Halifax, NS. Her research focuses on enhancing children's opportunities for physical activity, physical literacy, and active outdoor play. She was a site PI of the Canadian Assessment of Physical Literacy (CAPL), a national research initiative that assessed the physical literacy levels of Canadian children aged 8-12 years.
She also led the Physical Literacy in the Early Years (PLEY) project, a childcare-based outdoor loose parts play intervention affiliated with the Lawson Foundation's Outdoor Play Strategy; and the Summer of PLEY, a knowledge sharing strategy aimed at increasing awareness of the benefits of outdoor loose parts play to children's physical literacy and overall health. Her current work is focused on integrating outdoor loose parts play into other early years settings (school, before/after-school settings, home, community spaces).
She is a member of Outdoor Play Canada, a national network of advocates, practitioners, researchers and organizations supporting children's right to play; and the Play, Learn and Teach Outdoors Network (PLaTO-Net), a global network of leaders advancing research and practice in outdoor play. Dr. Stone's overall research vision is to improve the lives of children through access to quality outdoor play experiences where they live, learn, and play.