Melanie

Keats

,

PhD
Professor, Kinesiology, Graduate Coordinator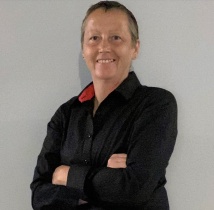 Email:
melanie.keats@dal.ca
Phone:
(902)494-7173 (Stairs House)
Dalplex Lab:
(902)494-2579
PAC Lab:
(902)473-2035
Fax:
(902) 494-5120
Mailing Address:
School of Health and Human Performance
Dalhousie University
Stairs House, P.O. Box 15000
6230 South Street, Room 104A
Halifax, N.S., B3H 4R2


Research Topics:
Physical activity and cancer
Health behavior change
Interventions to promote physical activity
Cancer survivorship and outcomes research
Exercise and immunity
Health outcomes associated with physical activity
Frailty
Palliative and end-of-life care
Clinical trials
Implementation science
Education
PhD (June 2007) – Exercise and Health Psychology
University of Calgary
MSc (June 1999) – Exercise and Health Psychology
University of Alberta
BSc (June 1996) – Kinesiology – University of Calgary
Bio
Dr. Melanie Keats is a Professor in the School of Health and Human Performance, Division of Kinesiology. She holds a research appointment with the Division of Medical Oncology with Nova Scotia Health, Co-Chairs the Physical Activity and Cancer Care Standards Working Group with the Nova Scotia Cancer Care Program and is a Senior Research Scientist with the Beatrice Hunter Cancer Research Institute. Dr. Keats' research takes an interdisciplinary approach to better understanding the role of exercise in improving the quality of life of cancer survivors. This includes working with experts in the fields of behavioral medicine, exercise science, exercise oncology, medical and psychosocial oncology, chronic disease management, knowledge translation, immunology, population health, clinical trials and implementation science.
Research Interests
Dr. Keats' program of research is centered on examining the impact of physical activity/exercise on cancer-related supportive care (e.g., quality of life) and health outcomes (e.g., survival, co-morbid disease); the prevalence, determinants, and activity preferences of cancer survivors; and the effectiveness of novel interventions designed to promote physical activity across the cancer continuum (i.e., fostering sustained behavioral change).
Professional Affiliations