Mohammad
Hajizadeh
Assistant Professor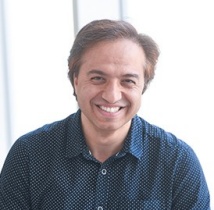 Email:
M.Hajizadeh@Dal.Ca
Phone:
(902) 494-8098
Fax:
(902) 494-6849
Mailing Address:
Sir Charles Tupper Medical Building, 2nd floor
5850 College Street
PO Box 15000
Halifax, NS B3H 4R2 Canada

Research Topics:
Equity in health and healthcare
Health economics and policy
Health economic evaluation
Biography
Mohammad Hajizadeh is an Assistant Professor in the School of Health Administration at Dalhousie University. He received his PhD in Economics from the University of Queensland and has held postdoctoral positions at the University of Western Ontario and McGill University. Prior to commencing his PhD studies, he worked as a faculty member at Tabriz University of Medical Sciences for more than three years. Dr. Hajizadeh received a postdoctoral fellowship from the Global Health Research - Capacity Strengthening (GHR-CAPS) Program. He was a recipient of a CIHR Fellowship award.

Education
PhD, University of Queensland
B.Sc. and M.Sc., Iran University of Medical Sciences
Teaching
Selected Publications