Lawrence
Nestman
Professor Emeritus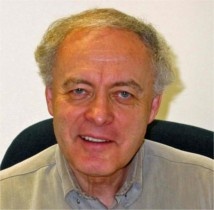 Biography
Lawrence J. Nestman is a Professor and Past Director of the School of Health Administration at Dalhousie University in Halifax, Nova Scotia, Canada.  Prior to this he was an Associate Professor in the Department of Health Services Administration and Community Health at the University of Alberta.  He is a graduate of the University of Alberta and is a member of both the Alberta and Nova Scotia Institutes of Chartered Accountants.
As Founding Chair of the Scientific Committee for COACH (Canada's Health Informatics Association), he oversaw Conference 21 (1996) in Toronto and Conference 22 (1997) in Vancouver.  His numerous publications are in the areas of health policy, family policy, program evaluation, priority-setting and financial management and health services administration,  He is a frequent speaker at professional and educational conferences, has been a health care consultant at provincial, federal and international levels and has been a board member of various health and social service organizations.  He has frequently appeared on radio and television and is the past President of the Vanier Institute of the Family in Ottawa from whom he has received an Honorary Life membership "in recognition of exceptional service and dedication to the purposes of the Vanier Institute of the Family.  He also has been a board member of other voluntary organizations at both the national, provincial and local levels.
On the 125th Anniversary of the Confederation of Canada, Lawrence received a Commemorative Medal from the Governor General of Canada in recognition of his "significant contributions to compatriots, community and to Canada."