Heather
MacKenzie-Carey
Instructor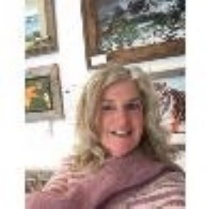 Email:
Heather.MacKenzie-Carey@dal.ca
Phone:
902-212-0335
Mailing Address:
Sir Charles Tupper Medical Bldg., Room 2A01
5850 College Street
Halifax, NS
B3H 4R2


Education
Masters  -  University of Leicester
Paramedic  -  Northern Alberta Institute of Technology
BSc. Hlth Ed.  -  Dalhousie University
Biography
Heather MacKenzie-Carey is an emergency management specialist with a unique combination of emergency response and educational expertise. She has worked as a Health Educator, Paramedic/Firefighter, Health Science Instructor, Writer, and Emergency Management Consultant for private entities, all levels of government, First Nation Bands and international clients. Heather works as an Education Transformation Advisor for Indigenous Services Canada and with Nova Scotia Community College facilitating an emergency management program for Indigenous leaders.