Alison
Scott
Assistant Professor, PhD, P.Eng.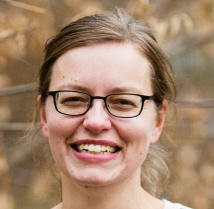 Email:
alison.scott@dal.ca
Phone:
TBA
Mailing Address:
Department of Process Engineering and Applied Science Dalhousie University P.O. Box 15000 Halifax, Nova Scotia Canada B3H 4R2

Research Topics:
Polymerization kinetics
Structure/property relationships
Design of polymeric materials
Multi-component polymers (copolymers, terpolymers, etc.)
Enhanced oil recovery
My Research
My research aims to improve understanding of polymerization kinetics, which leads to the design of materials that are optimized for specific applications. By using statistical design of experiments, we can draw links between the synthesis steps, the polymer structure, and the application performance. This allows us to avoid trial-and-error approaches, making the most of the resources we have and finding the best polymeric material for each target application.
Office Hours and Location:
By appointment