Dr.
Yi
Liu
Professor & Acting Dean of Engineering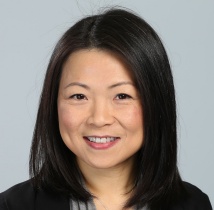 Email:
yi.liu@dal.ca
Phone:
902-494-1509
Fax:
902-494-3108
Mailing Address:
Department of Civil and Resource Engineering
Dalhousie University, Sexton Campus
1360 Barrington Street, Rm 215 Bldg D
Halifax, NS, Canada B3H 4R2


Research Topics:
Masonry beam-column elements
Masonry infilled steel/concrete frames
Masonry columns
Steel beam-colum connections
Lateral stability study of bridge girders
Design of steel angles in compression
Residual stress and welding stress effect on steel flexural member strength
Residual stress effect on ship hull girder design
Composite action in floor/wall systems using light-gauge steel and concrete
Other research interests include vibration/deflection control of wood flooring systems and eccentrically loaded FRP reinforced concrete columns.
Dr. Liu's teaching interests include courses related to structural analysis and design. Areas of research include numerical modeling and experimental investigation of the behaviour and strength of structural elements and systems. Dr. Liu's main research interests involve steel, masonry and composite structures.