Dr.
Rob
Jamieson
Professor and Canada Research Chair in Cold Regions Ecological Engineering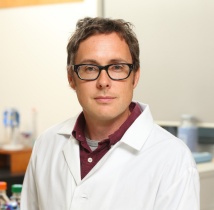 Email:
jamiesrc@dal.ca
Phone:
902 494-6791
Fax:
902 494-3108
Mailing Address:
Department of Civil and Resource Engineering
Dalhousie University, Sexton Campus
1360 Barrington Street, Rm 215 Bldg D
Halifax, NS, Canada B3H 4R2


Research Topics:
Hydrology
Ecological engineering
Contaminant transport
Watershed modelling
Alternative wastewater treatment
Research Interests
Dr. Jamieson is a professional engineer with over ten years experience in water resource engineering, with particular expertise in hydrological modelling, water quality modelling, microbial water quality, and on-site and alternative wastewater systems.  
Education
BEng, Technical University of Nova Scotia
MSc, Dalhousie University
PhD, University of Guelph
Find more information about Dr. Jamieson here.