»
Go to news main
Deleting Digital Harm: A Review of Nova Scotia's CyberScan Unit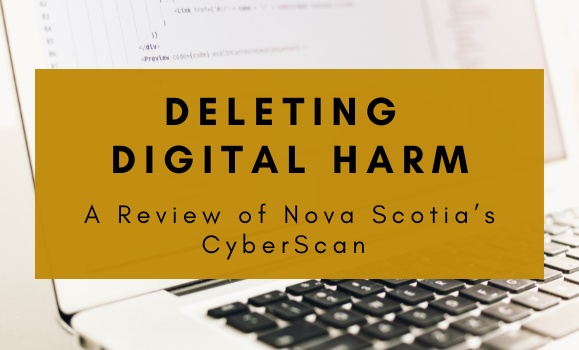 This content is connected to Here We Code, a digital movement to position Nova Scotia as one of Canada's top digital ecosystems in the next five years. Find out more about getting involved with Here We Code at herewecode.ca.
Dr. Alexa Dodge, a Hill postdoctoral fellow in Law, Justice, and Society at Dalhousie University, recently released her report Deleting Digital Harm: A Review of Nova Scotia's CyberScan Unit.
Dodge's work represents cutting-edge research on the impacts of digital technology from a social science perspective. Dodge shows that, in Canada, much of the government response to cyberbullying and non-consensual intimate image distribution has focused on legal responses as a core solution (e.g. the federal Protecting Canadians from Online Crime Act and various civil law remedies at the provincial level).
Although new criminal and civil law options may lead some to believe that these issues are now adequately addressed, Dodge finds that legal remedies are often unappealing to many complainants and are unable to address the core issues that underly acts of cyberbullying and non-consensual distribution.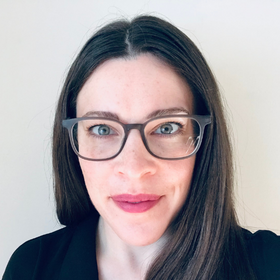 Dodge finds that legal responses do not provide the expedient technological and emotional supports that many victims most desire and they can be counterproductive by bringing additional and extended attention to harmful content. As legal remedies are less widely used and desired than is often assumed, Dodge's report considers what alternatives to traditional legal responses may be available. Namely, her report analyzes Nova Scotia's CyberScan unit to explore the efficacy of their primarily informal responses to cyberbullying and non-consensual intimate image distribution.
Dodge argues that CyberScan's successes and shortfalls offer a useful guide for considering best practices in responding to and preventing the harms of cyberbullying, non-consensual intimate image distribution, and other technology-facilitated harms in Canada. 
Aligning with Dalhousie's commitment to research on digital technology that has been established by the Here We Code initiative, Dodge hopes to continue Nova Scotia's and Dalhousie's leadership in responding to opportunities and issues related to new technology by working towards creating a technology-facilitated violence research hub at Dalhousie.
The full report on CyberScan can be accessed here:  http://www.vawlearningnetwork.ca/docs/CyberScan-Report.pdf