»
Go to news main
Attend the 2020 Grace Hopper Celebration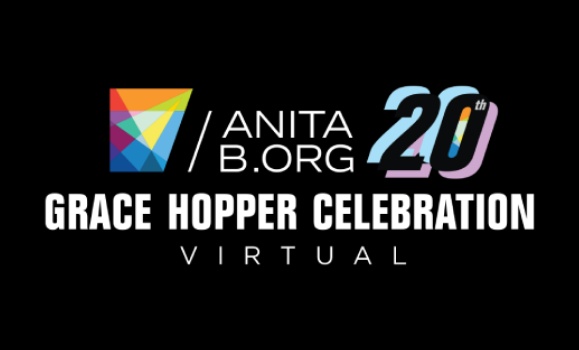 To: Computer Science Students
From: Bonnie MacKay, Chair if the Faculty of Computer Science Culture of Respect Committee
Date: September 11th, 2020
Re: Extension to apply for support to attend the virtual Grace Hopper Celebration Conference for CS students
We have been given an extension for our students to register for the virtual Grace Hopper Conference (GHC) by the conference administrators. This means we can continue to accept applications for support to attend until Sunday September 13 at 6:00pm.
The Grace Hopper is an amazing conference that celebrates women in computing by attendees all over the world (~20,000) and this year it's going virtual (GHC - https://ghc.anitab.org). The opening keynote is by Serena Williams and there will be speakers from all the big tech companies, not to mention the great networking opportunities. 
The Faculty, along with the Culture of Respect in Computer Science Committee (CoReCS), invite you to apply for support to attend the conference.  While registration is $199.99 US, we have secured ~20 spots and we will cover most of this registration cost. You will only be responsible for paying $50 Cdn. Please note, you will not register on the conference website, we will provide registration details and you will not need to pay the $200 up front. You will only be responsible for the $50 Cdn payable to the Faculty (details to follow if you are successful).
To apply for support, please email the following to Dr Bonnie MacKay (bmackay@cs.dal.ca), Chair of CoReCS: 
Your name, email address and program

A short essay (2-3 paragraphs - one page maximum) that describes:

The main issues and challenges that are faced by women in FCS or what you think the main issues women face in CS in general
Any activities that you've participated in to help promote a culture of respect and diversity in FCS or the community as a whole. Note, if you are a first-year student at Dalhousie, you can also describe activities you did at your high school or previous university.
How participating in the conference will benefit you.
We will notify those who are successful by Wednesday September,16. (If you have already applied for support, you do not need to apply again - we have your applications).
We welcome applications from all undergraduate and graduate Computer Science students including first year undergraduate and graduate students.
We look forward to your responses and good luck!