FCS News
»
Go to news main
Computer Science student hacks the beach
Posted by
Becca Rawcliffe, Dal News
on June 14, 2017 in
Students
,
Graduate
,
Systems, Networks, Security
,
Women in Tech
,
International
,
News
,
Research
,
Innovation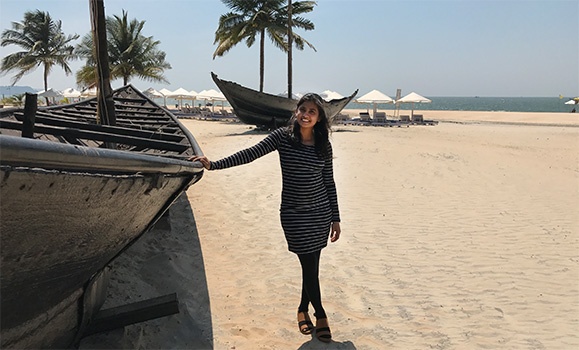 A tropical beach isn't exactly the first working environment that comes to mind when thinking about computer science and cyber security. However, this became a reality for Computer Science PhD student Trishla Shah.

Earlier this year, Trisha had the opportunity to attend a month-long Hackathon in Goa, India after becoming the only student outside of Germany to be named as a finalist in Berlin-based Security Research Labs annual "Hack the Beach" competition.

"It was a great honour to be selected from over a hundred students from across the globe to take part in the Hackathon," she says. "it was a bonus that being shortlisted meant an escape from the Canadian winter to a much warmer climate."

Trishla's winning project proposal focused on identifying flaws, and potential hacking opportunities, in cell phone communications security when making payments.
Working with industry
 
Originally from India herself, Trishla relished the opportunity to be back on home soil while working on a real-time, industry driven security research project alongside sector experts and fellow researchers.
"We spent 24 hours a day in a beachside villa devising a solution to credit card forgeries through the tap and pay system. It was the first time I have worked on a real-time, real-life business problem in this way.

"The environment, collective learning and industry input really helped us to harness our creativity and get the best out of each other. One of the most rewarding aspects of the experience were the opportunities we had to give our insight to industry and help them to develop a blueprint for a quality solution to their security issues. It isn't often you get to give real value back to a company."
Personal development
 
Alongside the 24/7 Hackathon, participants had the chance to attend international security conference Nullcon, network with global organizations and indulge in watersports, yoga and meditation.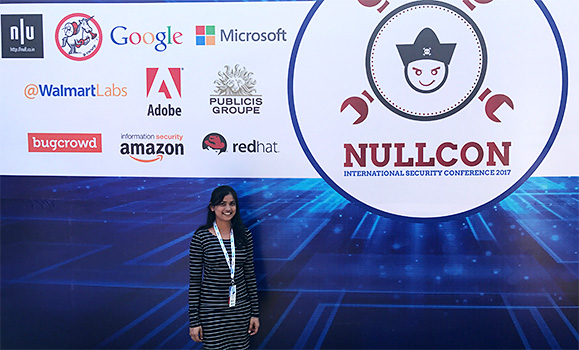 Reflecting on the Hackathon, Trishla is thankful to have been part of such a unique experience.

"I am so used to research-based work and operating in an academic setting. I gained a lot through a change of scenery, working with industry to devise realistic solutions where costs, production factors and feasibility had to be taken into account. The confidence and self-discipline I have developed through working with individuals from different backgrounds and working cultures will support me in my day-to-day research here at Dalhousie and into the future."