FCS News
»
Go to news main
Dal hosts National Girls Learning Code Day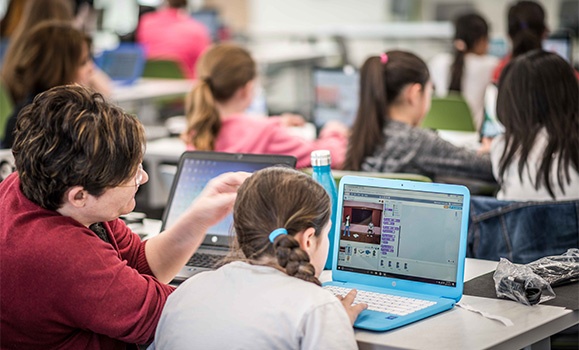 The Halifax chapter of the national not-for-profit Ladies Learning Code hosted its largest-ever event earlier this month at Dal's Faculty of Computer Science.

The fourth-annual National Girls Learning Code Day took place on Saturday, May 13, a day on which girls ages 8-13 and their parents across Canada come together to learn new skills in digital storytelling and animation.

A total of 45 girls from the Halifax region came to Dalhousie to build and develop fun and interactive games from scratch, getting their first taste of Computer Science.
Discovering a passion for technology
 
Supported by mentors from the Faculty of Computer Science's Women in Technology Society, and from the broader community, girls and their parents were provided with the tools and skills to create their own digital animation over the course of the afternoon.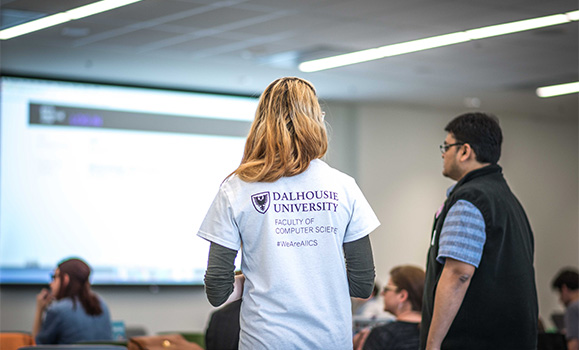 "It is incredible to be a part of the biggest Ladies Learning Code event in Halifax and I can't wait to see more events like it in the city," said Mimi Cahill, fourth-year Computer Science student and event facilitator.

"A workshop I attended when I was 10 put Computer Science onto my radar, and I hope that providing youth with these experiences will encourage them to consider the numerous opportunities in the field. The participants learn about concepts in programming by applying them to their creative projects."

From squirrels taking over the planet to unicorns and ghosts with attitude, participants had the opportunity to express their creativity, learning about the different elements of digital storytelling and character interaction.
Digital literacy education
 
National Girls Learning Code Day is just one of the many events organized by Ladies Learning Code.

The organization runs workshops for women and youth who want to learn beginner-friendly computer programming and other technical skills in a social and collaborative way. The Halifax chapter hosts bi-monthly workshops and events throughout the year aimed at introducing women and youth to code.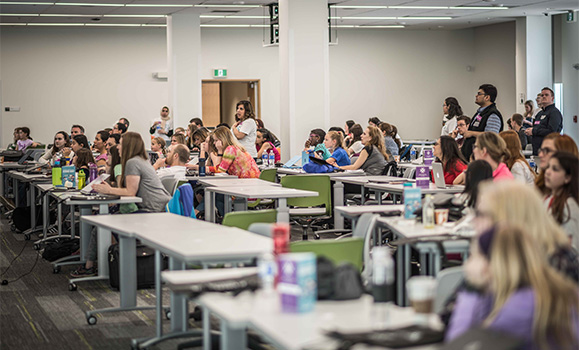 Teachers Learning Code, a program aimed at supporting teachers with the new coding classes in the Nova Scotia curriculum, is targeted to launch by end of year.

"We are committed to educating females of all ages about technology, how it changes the world and how they can be a part of developments," says MacKenzie Keillor, Halifax Chapter lead at Ladies Learning Code.
"Without sponsors and community partners like Dalhousie, NTT Data, Volta Labs, Innovacorp and National Girls Learning Code Day sponsor Scotiabank, activity like this would simply not be possible. We are breaking down barriers through accessible digital literacy education, supporting females across Canada to become passionate builders."

Learn more about Ladies Learning Code Halifax at its website.