FCS News
»
Go to news main
Girls talk tech buzzing at Dalhousie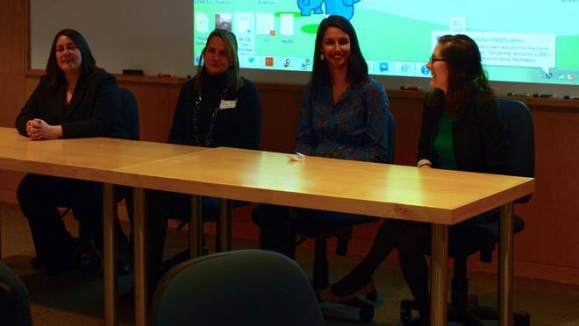 The Women Talk Tech events happen once each semester, each with a different theme.
Leah Brown, fourth year computer science student and President of DalWiTS said the events help break down some of the stigma associated with the tech sector.
"Computer science has a stereotype that the program is going to be filled with geeky boys who don't talk," she said. "Educating girls in tech isn't always talked about that much, and it's important to draw attention to that because there's definitely a gap in the number of guys to girls."
Brown said they picked the theme after choosing the speakers and realizing they're all involved with teaching women in technology.
The speakers were: Rose Behar - co-founder of CompCamp, Rachel Aaron - lead of Ladies Learning Code Halifax chapter, Tanya Poulton - Program Coordinator with WISE Atlantic and Emily Boucher -Executive Director of CanWIT.
Continue reading the full article on The Chronicle Herald website.