Undergraduate Profiles
Our European Studies Program Graduates have secured for themselves some very interesting career opportunities. Here are just a few of their many success stories.
If you are a previous graduate of our program and would like to be included here we would love to hear from you!

Hannah Medley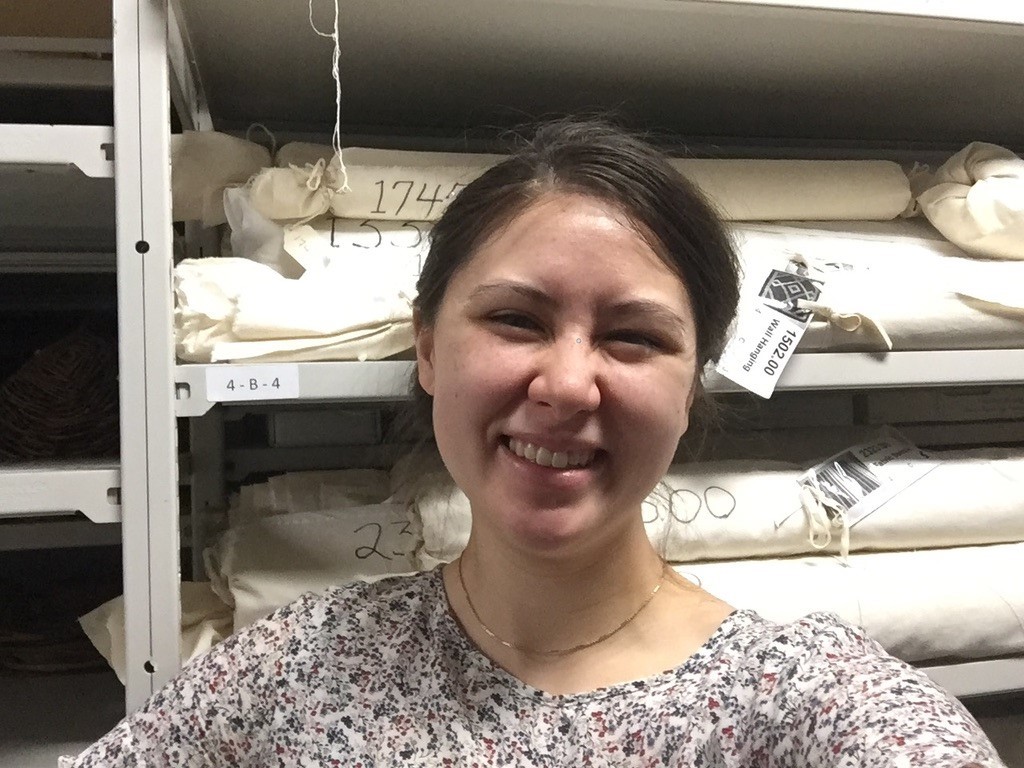 I am working in the museum field, right now I am almost finished with a position as Coordinator, Public (Programs) at the Canadian Centre for Architecture in Montreal. I've been working with the Public team for almost 14 months, helping to coordinate various projects including audio guides, writing new tour scripts, planning video series and residencies, as well as coordinating events such as openings, lecture series, film screenings, workshops, and tours. Finally, I have been also working on the planning and first year of a five year project to expand the CCA's audience, specifically to engage with Black and Indigenous youth.
In addition to my work at the CCA, I've worked with two other museums. In 2019-2020, I had a 9 month position at the Museum of Antiquities at the University of Saskatchewan as the Coordinator for Outreach and Public Programs. Later in 2020-2021, I worked as a Collections Assistant at the Manitoba Craft Museum and Library for 8 months.
Prior to this, I completed my M.A. in History of Art at the Courtauld Institute of Art in 2019, with a focus on Northern Renaissance art and material culture.
On the whole, I feel that my European Studies BA has provided a solid and flexible basis for my studies and my work thus far. In particular, it was extremely helpful for my Masters studies. The fact that my BA included a strong focus on language skills (in my case French) was invaluable for my graduate research. On a more personal note, my supervisor had a particular interest in Renaissance art from the Burgundian Netherlands, including several influential pieces that I saw during an exchange to Dijon during my undergrad. Outside of my studies, the flexibility and range of the program has also been extremely helpful in my museum work. I have had the pleasure of working in several institutions with very different focuses. Thanks to my undergrad, I have been able to find a decent jumping off point for further research and exploration at each institution.
Emily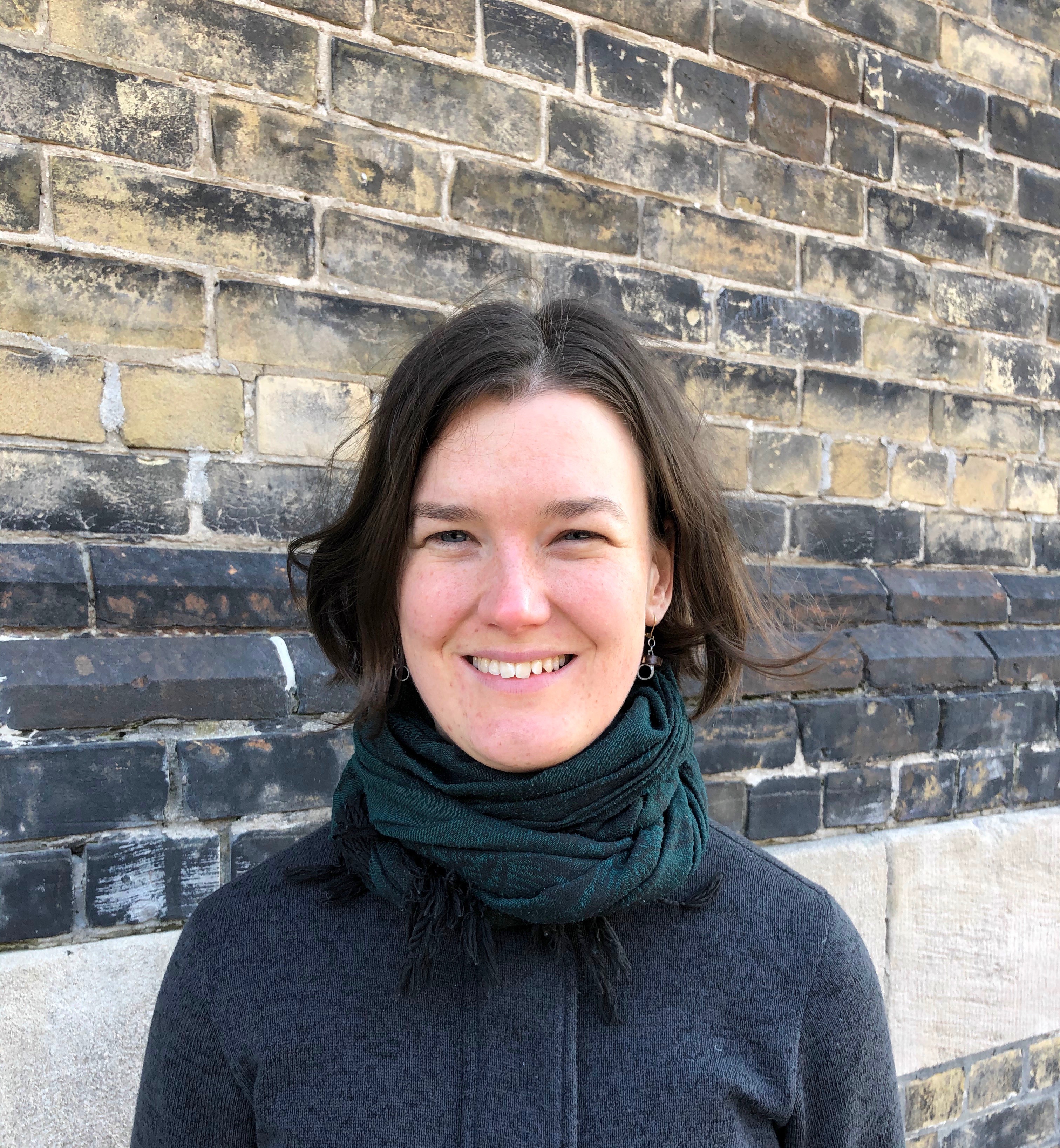 In 2013 I graduated from Dalhousie's European Studies program. At the time, my goals were to visit some of the places I had encountered in my courses and work in French, a language that by that point I had been studying for more than half of my life. Since then, I've formed French-speaking friendships in Poland, practiced Spanish while researching public transportation systems and volunteered with refugee housing initiatives in my hometown of Toronto.
I decided to take the European Studies program so that I could study more than one language in depth and build on my interests in art history by taking courses at NSCAD. What I didn't know when I first scanned the program description and started stitching together courses was how I would form friendships with European Studies students and faculty passionate about German philosophy, Irish literature, queer theory and digital journalism.
Over the course of my degree I took courses in Germany's energy transition, Irish cinema, Quebec literature and urban carnivals. I also sang in a Russian choir, performed in a one-act play and attended multiple film festivals as a result of the relationships I built in the classroom. Somehow all of this equipped me to meet my post-graduation goals: I skipped the May graduation festivities to start a job as a bilingual guide at the Juno Beach Centre in France.
After four months of giving tours of the D-Day landing beaches to visitors ranging from Franco-Manitobans to Catalan Nationalists, I went east to take an intensive Polish-language course at Adam Mickiewicz University in Poznań, Poland. My studies of Russian at Dalhousie helped me to take on another Slavic language and the support of my undergraduate professors enabled me to apply for grad school even while living in a communist-era dorm without internet. In Poland, I also built on my fascination with cinema, attending the Camerimage Film Festival's student program and forming enduring friendships in the city of Bydgoszcz.
After a pit stop in Haute-Savoie to visit a friend and former French Language assistant from Dalhousie's Cercle français, I returned to Toronto to study urban planning. My choice of discipline was informed by Dr. Martha Radice's courses in urban geography and my experiences walking around Le Havre, a French city almost completely rebuilt following destruction during the Second World War.
Urban planning led me to three years as a consultant where I worked with several French language organizations. My French courses at Dalhousie provided me with a strong foundation to facilitate discussions with Acadian artists and prepare materials for federal clients. Since 2018, I've worked with the Ontario Public Service. I occasionally use my French at work to communicate with peers in Quebec or conduct research about French-language jurisdictions. Outside of work I continue several habits I picked up in Halifax: volunteering compulsively (thanks North Memorial Public Library!), writing lots and reading in several languages.
Katie Lawrence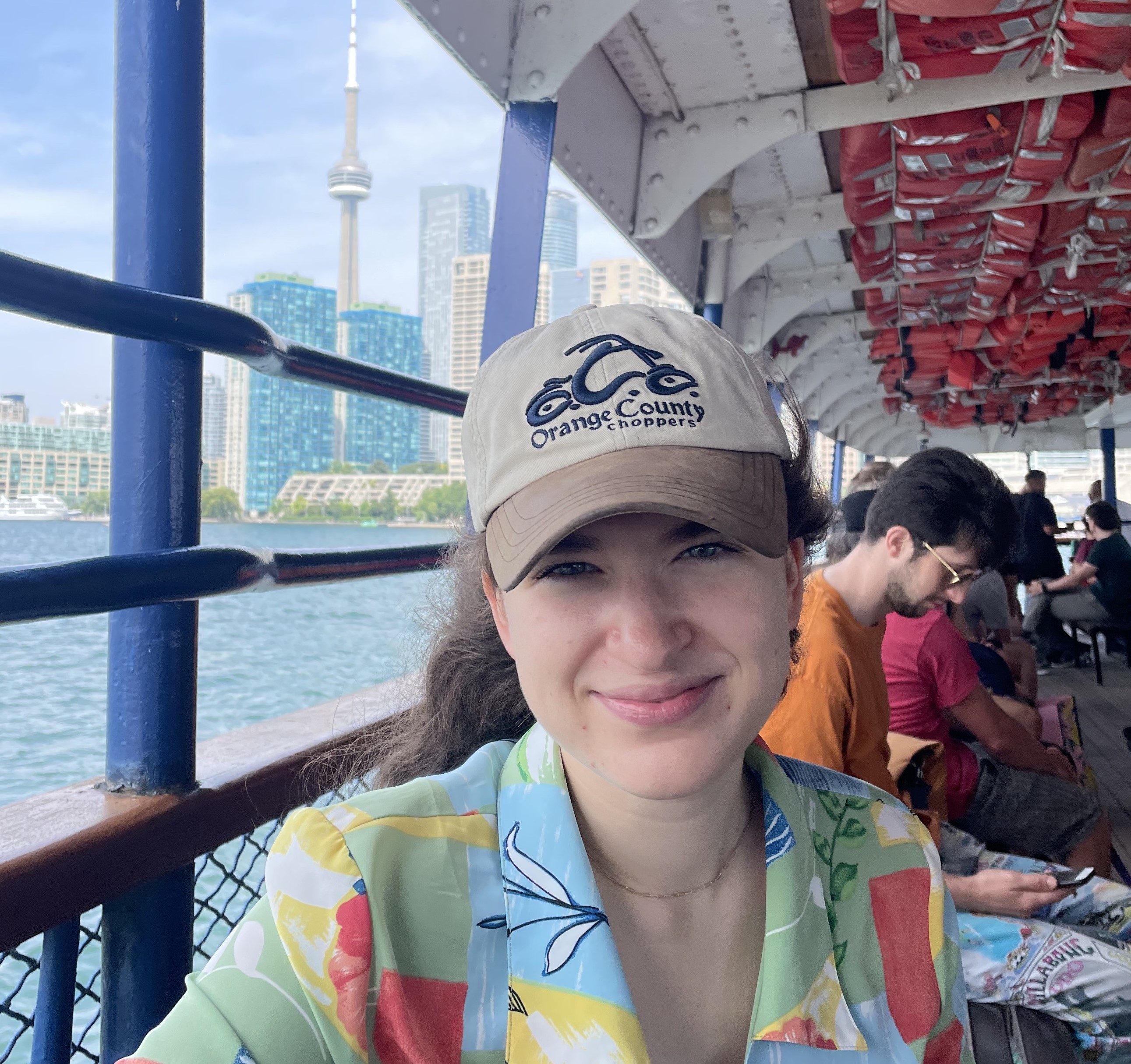 After graduating from European Studies in 2021, I entered a two-year Master of Fine Arts program in Scriptwriting and Story Design at Toronto Metropolitan University (formerly Ryerson). I've also been working part-time at a production studio in the city that specializes in commercials and other short-form storytelling. This internship has given me the opportunity to work on commercial sets in entry-level positions and observe the pre-production development process undertaken by executive creatives and producers. 
Although my current pursuits are not academic, my interest and undergraduate expertise in European Studies continue to heavily influence the topics I explore in my creative writing and my perspective as a writer. For my Master's thesis, I'm writing a feature screenplay set in late 1930s Berlin, and the history, philosophy, literature, and language I studied in my European Studies degree have directly informed my capacity to write compellingly about this period and place, as well as its people. In general, I tend to gravitate towards writing historical fiction or at a minimum stories that are in dialogue with the thinkers and ideas I was introduced to throughout my undergraduate degree. Although the medium and style of my engagement with these concepts have significantly changed, no longer taking the shape of academic essays or research papers but instead scripts and treatments, the material that continues to fascinate me remains rooted in the questions and concerns addressed by the European Studies program.
Eilish Hart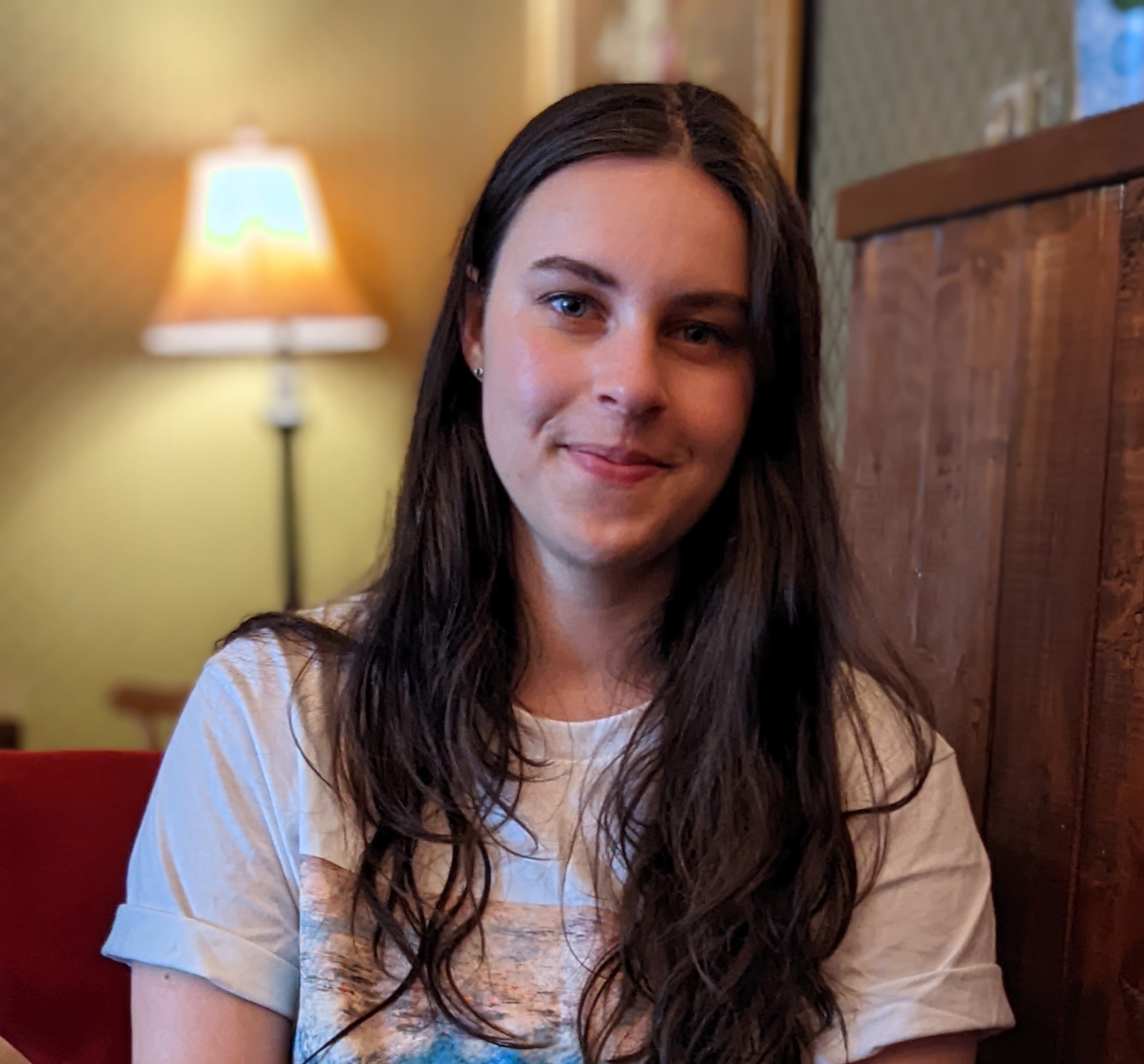 After graduating from the European Studies program in 2016, I went directly into a Master's degree program at the University of Toronto's Centre for European, Russian, and Eurasian Studies (CERES). There, I was able to build on the language skills and knowledge of European and Russian history I had gained at Dalhousie, and study the wider Eurasian region while turning my research focus to politics and current affairs. Also as part of my MA degree, I had the opportunity to complete a summer internship at a news room in Kyiv, Ukraine, where I was able to form professional connections and gain experience that set me on the path to working in journalism. Since 2020, I have worked for Meduza, an independent Russian- and English-language media outlet based in Riga, Latvia that covers Russia, Ukraine, and other countries across Europe and Eurasia. I started out as a news editor and translator on the English-language team, helping bring the most important news from the post-Soviet region, as well as Meduza's original reporting, to an international audience. In August 2022, I became the editor of a brand-new project called The Beet, a weekly email dispatch aimed at expanding Meduza's coverage of Central and Eastern Europe, the Caucasus, and Central Asia. I'm also a Black Sea Fellow in the Eurasia Program at the Foreign Policy Research Institute (FPRI).
Overall, I can safely say that my time in the European Studies program at Dalhousie helped bring me to where I am today. The program allowed me to study multiple languages and across disciplines, giving me the space to pursue my interests within an academic framework. The opportunity to study abroad — particularly in St. Petersburg, Russia — also proved to be invaluable. In addition to helping me drastically improve my Russian, spending time in the region I was studying solidified my decision to pursue a career directly related to my undergraduate field. My supervisor for my honours thesis, Dr. Denis Kozlov, also provided much needed guidance and encouragement when I decided to apply to graduate school, for which I am very grateful.