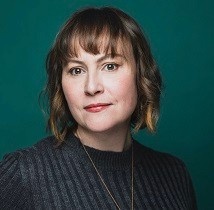 Email:
rebecca.babcock@dal.ca
Becca Babcock is a writer, writing instructor, and sometimes actor and filmmaker, as well. In addition to creative writing, she teaches academic writing, scientific writing, and Canadian Studies. Her latest book, a novel called One Who Has Been Here Before, was published by Vagrant Press in 2021.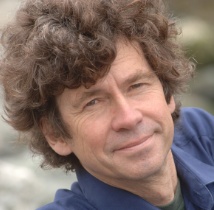 Lesley Choyce is the author of over 100 books of literary fiction, short stories, poetry, creative nonfiction and young adult novels. He runs Pottersfield Press and has worked as editor with a wide range of Canadian authors including Farley Mowat, Thomas Raddall, Harold Horwood,  Neil Peart, Maxine Tynes, and many others.  He has edited a number of literary anthologies and hosted several television shows over the years.
Choyce has been teaching English and Creative Writing at Dalhousie and other universities for over thirty years and has acted as mentor to many emerging writers during that time. He has won The Dartmouth Book Award, The Atlantic Poetry Prize and The Ann Connor Brimer Award. He has also been shortlisted for the Stephen Leacock Medal, The White Pine Award, The Hackmatack Award, The Canadian Science Fiction and Fantasy Award and, most recently, The Governor General's Award. He was a founding member of the 1990s Spoken Word rock band, The SurfPoets.
As well as teaching Creative Writing and English, he is an instructor in the Transition Year Program at Dal. In 2009, Choyce was awarded the Teaching Excellence Award by the Dalhousie Student Union.  He surfs year round in the North Atlantic.
Email:
suegoyette@dal.ca
Mailing Address:
P.O. Box 15000 Department of English Halifax, NS B3H 4R2

Sue Goyette has published a novel and eight collections of poetry, including Ocean (winner of the 2015 Lieutenant Governor of Nova Scotia Masterworks Arts Award and finalist for the 2014 Griffin Poetry Prize), The Brief Reincarnation of a Girl, Penelope and Anthesis. Her latest collection is Solstice 2020: an archive (Gaspereau Press, 2021). Goyette is the editor of the 2014 Best of Canadian Poetry Anthology, the 2017 Griffin Poetry Prize Anthology, and Resistance, (University of Regina Press, May 2021). Her work has been translated into German, French and Spanish and has won the CBC Literary Award for Poetry, the Earle Birney Award, The Bliss Carman Poetry Award, the Pat Lowther Award, The Atlantic Independent Booksellers Choice Award, the ReLit Award, the 2016, 2014 and 2012 J.M. Abraham Poetry Awards and a National Magazine Award. Sue is the current Poet Laureate of HRM.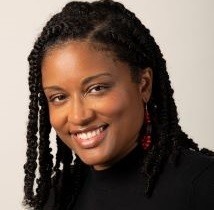 Email:
shauntay.grant@dal.ca
Phone:
(902) 494-3488
Mailing Address:
P.O. Box 15000 Department of English Halifax, NS B3H 4R2

Shauntay Grant is a writer and storyteller from Halifax, Nova Scotia. She teaches creative writing at Dalhousie University, and as Halifax's third poet laureate she organized Canada's first national gathering of Canadian poets laureate. An award-winning author of children's literature, Shauntay's picture book Africville with illustrator Eva Campbell (Groundwood, 2018) was nominated for a 2018 Governor General's Literary Award. Her stage play The Bridge premiered in 2019 at Neptune Theatre, a co-production between 2b theatre and Neptune Theatre in association with Obsidian Theatre Company.
Shauntay is a descendant of Black Loyalists, Jamaican Maroons, and Black Refugees who came to Canada during the 18th and 19th centuries. Her love of language stretches back to her storytelling roots in Nova Scotia's historic Black communities, and her homegrown artistic practice embraces African Nova Scotian history and folk culture, as well as contemporary approaches to literature and performance. Shauntay is a multidisciplinary artist with professional degrees and training in creative writing, music, and theatre. Her awards and honours include a Best Atlantic-Published Book prize from the Atlantic Book Awards, a Poet of Honour prize from Spoken Word Canada, and a Joseph S. Stauffer Prize from the Canada Council for the Arts.
Shauntay's work has earned her invitations to present at local and international events including Canada's national Word On The Street festivals, the Vancouver Writers Festival, Ottawa's Versefest, Moncton's Frye Festival, Toronto's Luminato Festival, Australia's National Young Writers' Festival, the Jamaica Poetry Festival, and the 10th Anniversary Launch of the Freedom Schooner Amistad in Havana, Cuba. Her plays have been presented by 2b theatre (Halifax), Neptune Theatre (Halifax), Eastern Front Theatre (Halifax), Black Theatre Workshop (Montreal), and b current (Toronto). Her poems have been published in several anthologies and literary journals including the Fieldstone Review and Contemporary Verse 2: The Canadian Journal of Poetry and Critical Writing. Visit her online at shauntaygrant.com
Heather Jessup is the author of the novel The Lightning Field, and a book on truth, lies, and art called This Is Not a Hoax: Unsettling Truth in Canadian Culture. She is the co-curator of the national exhibition Make Believe: The Secret Library of M. Prud'homme – A Rare Collection of Fakes, which toured across Canada in 2019. Her work has been nominated for the Journey Prize, New American Voices, the New Horizons Fiction Prize, two Atlantic Book Awards, and the Dublin Literary Award. You can find more about her at: www.heatherjessup.ca. She is grateful for the chance to write and teach on the unceded land of Mi'kma'ki.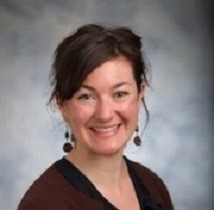 Email:
erin.wunker@dal.ca
Phone:
(902) 494-6901
Mailing Address:
P.O. Box 15000 Department of English Halifax, NS B3H 4R2

Dr. Erin Wunker has researched topics such as Canadian literature, cultural studies, feminist and affect theory, and poetry and poetics. She is the co-founder and co-editor of the feminist academic blog Hook & Eye: Fast Feminism, Slow Academe. Dr. Wunker is also Chair of the Board of the national non-profit social justice organization Canadian Women in the Literary Arts.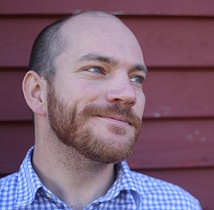 Email:
bvautour@dal.ca
Phone:
(902) 494-3898
Mailing Address:
P.O. Box 15000 Department of English Halifax, NS B3H 4R2