Patricia
Manuel
Professor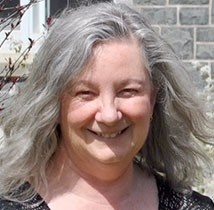 Email:
patricia.manuel@dal.ca
Phone:
902-494-6597
Fax:
902-423-6672
Mailing Address:
HB3D Medjuck Building, 5410 Spring Garden Road
PO Box 15000, Halifax, NS, Canada B3H 4R2

Education
BA, Carleton University
MSc, McGill University
PhD, Dalhousie University
Teaching
Plan 2001 Landscape Analysis
Plan 3001 Landscape Ecology
Plan 3031 Geology and Land Use Planning- Exploring the Connections
Plan 4001 Environmental Planning Studio
Plan 4050 Thesis Proposal
Plan 4100 Community Design Internship
Plan 4131 Planning of Coastal Communities and Regions
Plan 4500 Thesis Project
Plan 5304 Research Design
Plan 6000 Planning Project and Seminar
Plan 6250 Maritime Field Trip
Plan 6256 International Field Trip
Research Interests
Professor Manuel conducts research in environmental planning with a focus on climate change adaptation planning, wetlands interpretation and management, and watershed planning and management. She also researches community planning and design and health. Her recent work has focussed on climate change impacts along the coast and the vulnerability of coastal populations and communities to sea level rise and coastal flooding. She also studies land use planning as a tool of climate change adaptation.
Selected Publications
Mercer-Clarke, C., Manuel, P. and Warren, F. Forthcoming. Chapter 3 in D. Lemmen and F. Warren, eds. Assessment of Climate Change Sensitivity, Risk and Adaptation along Canada's Marine Coasts. Natural Resources Canada, Government of Canada, Ottawa, ON.
Manuel, P., Reeves, Y. and K. Hooper. Forthcoming. Part 2 Land Use Planning Tools Adaptation Options. Adapting to Climate Change in Coastal Communities of the Atlantic Provinces, Canada: Land Use Planning and Engineering and Natural Approaches. Atlantic Climate Adaptation Solutions Association. Natural Resources Canada. 189 p.
Krawchenko, T., Keefe, J., Manuel, P. and E. Rapaport. 2016. Coastal climate change, vulnerability and age-friendly communities: Linking planning for climate change to the age friendly communities agenda. Journal of Rural Studies. 44: 55-62.
Manuel, P., Rapaport, E., Keefe, J. and T. Krawchenko. 2015. Coastal climate change and aging communities in Atlantic Canada: A methodological overview of community asset and social vulnerability mapping. Canadian Geographer. 59(4): 433-446.
Rapport, R., Manuel, P., Keefe, J. and T. Krawchenko. 2015. How can aging communities adapt to coastal climate change? Planning for both social and place vulnerability. In progress. Submitted to Canadian Public Policy. June 2015: 166-177.
Manuel, P. 2014. 'Watersheds'. Book Section, pp. 7008-7011 in A. Michalos, editor. Encyclopedia of Quality of Life and Well-Being Research. Springer Netherlands. Pdf link: http://link.springer.com/referenceworkentry/10.1007/978-94-007-0753-5_3196
Rapaport, E., P. Manuel and J. Keefe. 2013. Implications of sea level rise and extreme flooding impacts in rural coastal communities with aging populations:  Case studies from Nova Scotia. NS Department of Environment, Halifax, NS. 269 p.
Manuel, P., E. Rapaport, M. Cochran, J. Critchley, A. Johnston, J. Muise, and Z. Wollenberg.  2012. Yarmouth: A case study in climate change. Part 1: Introduction and Background. Report for Atlantic Climate Adaptation Solutions. Nova Scotia Department of Environment. Halifax, NS. www.atlanticadaptation.ca/node/308
Manuel, P., A. MacDonald, A. Johnston and E. Rapaport. 2012. MCAPP -- Municipal Climate Change Action Plan Guide Book Mentor Project for the Town of Yarmouth, Nova Scotia. Report for Atlantic Climate Adaptation Solutions. Nova Scotia Department of Environment and Service Nova Scotia and Municipal Relations. Halifax, NS.
Grant, J.L. and Manuel, P. 2011. Policy and Decision Maker Perspectives on Youth Health and the Built Environment: Focus Groups with Atlantic Canadian Planners. Planning Practice and Research, 26(1), 43-57.
Selected awards, honours, honorary appointments
2015    Atlantic Planners Institute, Award for Excellence, Research Project, with Eric Rapaport and Janice Keefe
2010    Visiting faculty appointment, University Centre of the Westfjords, Akureyri University, Iceland
Memberships and Service
Canadian Institute of Planners
Atlantic Planners Institute
Licensed Professional Planners Association of Nova Scotia
Canadian Association of Geographers - Co-chair, CAG Halifax, 2016
Coastal Zone Canada
Advisor, Canadian Climate Change and Coastal Risk Assessment Scientific Advisory Committee
Expert Panel in Climate Change Adaptation. Atlantic Climate Adaptation Solutions Association
Board member, McNabs and Lawlor Islands Provincial Park Advisory Committee