Certificate in Sustainable Soil Management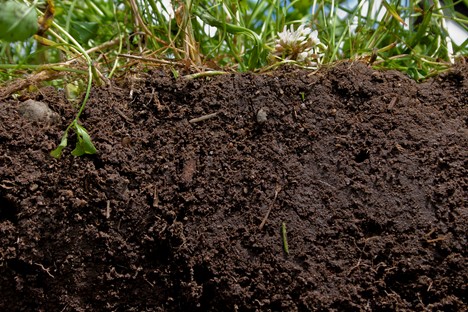 Soil, a non-renewable resource, is one of the few elements of a production system that cannot be replaced. Soil degradation has been identified by the United Nation Food and Agriculture Organization as one of the critical threats to sustaining agriculture production in the coming decades. The soils of Atlantic Canada suffer from severe soil degradation that is lowering the agriculture and forest productivity of the region. This certificate provides students with knowledge that addressed 8 of 17 sustainable development goals (SDGs 2,6,8,9,12,13,14,15). Failure to implement sustainable soil management will have significant environmental impacts. Sustainable soil management is essential to the long-term success of terrestrially based enterprises such as agriculture.
This certificate will focus on sustainable soil management - from understanding the fundamental properties and characteristics of soil systems to understanding how soil management impacts food and energy production, water quality, waste management, climate change and biodiversity.  Students graduating with this certification would possess the knowledge to assess, develop and implement sustainable soil management practices that would ensure that soil resources are meeting economic and environmental expectations.
The Certificate in Sustainable Soil Management is open to students eligible for admission to or enrolled in a BSc. or BSc. (Agr.) program at Dalhousie University.
Certificate Requirements
Total of 12 credit hours required to be completed within 5 years (maximum).
Required Courses

SOIL 2000 Introduction to Soil Science
SOIL 3000 Soil Fertility and Nutrient
Elective Courses

AGRN 2000 Organic Field Crop Management
HORT 3000 Environmental Processes and Landscape Functions
ENVA 3000 Environmental Impact Assessment
ENVA 3003 Environmental Studies Field Course
ENVA 3005 Geographic Information Systems
ENVA 3021 Ecohydrology
SOIL 4001 Directed Studies in Soil Science
MCRA 4002 Microbiomes in Agriculture
AGRI 5250 Soil Microbiology
AGRI 5450 Environmental Soil Chemistry
To inquire further about the requirements for the Certificate in Sustainable Soil Management, please contact: Dr. David Burton