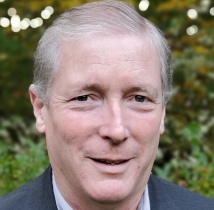 Education

B.Sc. (Agr.) University of Guelph
M.Sc., University of Guelph
Ph.D., University of Guelph
Teaching

Undergraduate 
Plant Physiology
Plant Physiology and Stress Management
Graduate
Environmental Regulation of Carbon Assimilation and Metabolism
in Horticultural Plants (offered in the autumn semester)
Special Topics in Plant Nutrition (offered in the winter semester)
Memberships
American Society for Horticultural Science

American Pomological Society

Canadian Society for Horticultural Science

International Society for Horticultural Science

Nova Scotia Institute of Agrologists

Nova Scotia Wild Blueberry Institute (Board Member)
Awards
2000: Canada Foundation for Innovation Research Excellence Award for two research initiatives examining the environmental regulation of plant growth and development and wild blueberry physiology, protection and production
1997: American Society for Horticultural Science (ASHS) Award for the most outstanding fruit publication in ASHS (consisting of three journals) during 1996.
1993: Ulyssis Hedrick Award for the best student paper presented to American Pomological Society.
Research interests
Environmental regulation of carbon assimilation and metabolism (i.e., source-sink relationships)
Whole plant growth dynamics
Impact of environmental stresses on phytochemistry, growth and development
Plant growth regulation and the use of exogenous plant growth regulators
Soil fertility and plant nutrition dynamics and the subsequent impact on symbiotic relationships, plant growth, development, yield and fruit structure and composition
Selected publications
Percival, D.C. and K.R. Sanderson. 2004. Main and interactive effects of vegetative year applications of nitrogen, phosphorous and potassium fertilizer. Small Fruits Review. In Press.

Glass, V.M., D.C. Percival, and J.T.A. Proctor. 2003. Influence of decreasing soil moisture on stem water potential, transpiration rate, and carbon exchange rate of the lowbush blueberry (Vaccinium angustifolium Ait.) in a controlled environment. J. Hort. Sci. and Biotech. 78(3):359-364.

Janes, D.E. and D.C. Percival. 2003. Trends in Lowbush Blueberry Cultivar Development. J. Amer. Pomological Soc. 57(2):63-69. (Note: this paper received won the Ulysses P. Hendrik Award for Best Student Paper in 2002).

Jeliazkova, E.A., and D.C. Percival. 2003. N and P fertilizers, some growth variables, and mycorrhizae in wild blueberry (Vaccinium angustifolium Ait.). ActaHort. 626:294-304.

Jeliazkova, E., and D.C. Percival. 2003. The seasonal tolerance of the mycorrhizal association of the lowbush blueberry (Vaccinium angustifolium Ait.) to drought stress. Can. J. Pl. Sci. 83:583-586.