News
»
Go to news main
Crop production and resiliency
Posted by
stephanie Rogers
on January 31, 2023 in
News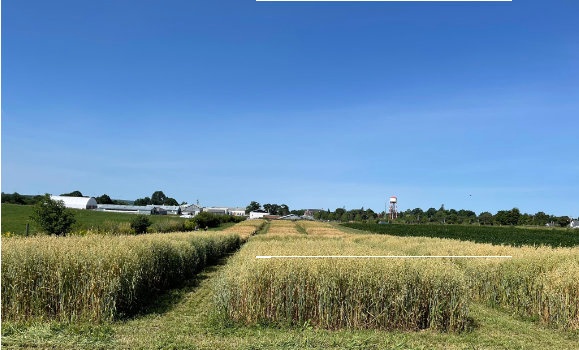 Severe weather events, dry growing conditions, and pest infestation—are some of the challenges Atlantic Canadian farmers are facing due to climate change. As the incidence and severity of these threats rise, so too does the risk to the livelihood of our region's farmers and to our food security, necessitating innovative research that enhances crop stability and sustainability.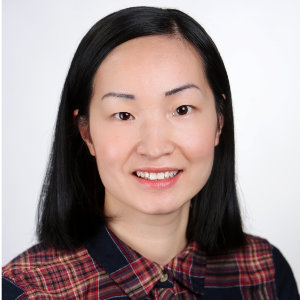 Enter Dr. Yunfei Jiang, Class of 2013, and an Assistant Professor in Agronomy at the Department of Plant, Food, and Environmental Sciences with the Faculty of Agriculture at Dalhousie University, Dr. Jiang is exploring ways to improve crop production and resilience in the face of these challenges. She is particularly interested in improving nutrient use efficiency and crop resilience to climate change factors (such as heat and drought). She is also interested in exploring the role of precision agriculture technologies in cropping systems.
That focus is exemplified by a proposal she is developing in partnership with Drs David Burton, Derek Lynch, and Brandon Heung at the Department of Plant, Food, and Environmental Sciences, and with Dr. Kathleen Kevany, an Associate Professor with the Department of Business & Social Science, to assess the agronomic, environmental, and economic benefits of integrating legumes into crop rotation in the Maritimes.
If successful, this five-year project will launch in 2023 with two cycles of three-year rotations: legumes in the first year followed by wheat and corn in the second and third years, respectively. The inclusion of legumes could help reduce nitrogen fertilizer use, and thus nitrogen dioxide emissions, while improving soil health and biodiversity. It could also enhance crop revenues, which is why the last two years of the project will focus on potential economic benefits.
"Many research projects only focus on one potential benefit, and it is typically agronomic," Dr. Jiang says. "As a result, it is difficult to convince growers to adopt the research if there is no consideration of profit, which is why we are looking at all three factors."
Dr. Jiang is also developing a Canadian Foundation for Innovation John R. Evans Leaders Fund proposal for infrastructure funding for crop improvement in Canada. If successful, it will enable her to launch a precision agronomy lab to help growers optimize food production and reduce their ecological footprint. For example, she envisions investments in technology such as sensor-equipped drones to create data-rich digital crop maps that support more informed decision-making and site-specific management approaches for issues such as nutrient deficiency, drought stress, and pest pressure.
"I will be working with industry partners, such as the Atlantic Grains Council and Eastern Canada Oilseeds Development Alliance (ECODA), to explore industry needs and adjust my research priorities," Dr. Jiang says. "That could be testing new fertilizers or different seeding rates/dates or different cropping systems to assess their benefit in crop production and provide the best recommendations for agricultural practices."
In addition to these proposals, Dr. Jiang is partnering with Dr. Claude Caldwell, Professor Emeritus with the Department, to assess the potential of intercropping—a practice that involves growing two different crops in the same field at the same time to improve in field biodiversity and enhance environmental and economic stability. Drs Jiang and Caldwell are conducting two intercropping studies: one involving field pea and mustard and the other involving field pea and camelina in Nova Scotia and Prince Edward Island.
"Some research shows that there are more benefits to using land to grow two crops than one," says Dr. Jiang. "We want to conduct studies to assess factors such as land use efficiency, yield, and whether growing different crops will generate more profit so we can make informed recommendations to growers in the region." She adds that field pea was chosen for the study because it is high in protein and, as a legume, has the potential to provide nitrogen to the other crops and this enable growers to reduce their fertilizer use. However, there are several other factors to consider for intercropping, such as matching maturity and seed separation.
The study will build on earlier research Dr. Caldwell conducted in Nova Scotia, New Brunswick, and Prince Edward Island in 2018-2021. In particular, in 2020, he found that intercropping resulted in more crop yield for Truro-area farmers than would have been possible if they had planted one crop in the same land area. However, the COVID-19 pandemic and a severe drought in Prince Edward Island has hampered further study efforts.
"Although the 2020 data are good, we would be more comfortable in terms of providing recommendations to growers if we have multiple years of results," Dr. Jiang says. "We applied to ECODA for funding so we could gather the robust data we need to help farmers maximize yield and mitigate the impacts of climate change."
As for the future, Dr. Jiang is interested in exploring novel agronomic practices to further improve crop yield and mitigate climate change impacts. She will also study physiological mechanisms that govern plant performance in cropping systems to improve efficiency in the use of resources such as water, enhance crop resilience to stressors such as heat, and increase crop yields. The potential for new discoveries that enhance food production and security while meeting economic and environmental sustainability requirements is enormous and that is what she loves most about her work.
"It is exciting to be able to work with so many different groups of people who share learnings and the same goals," she says. "I am sure there will be much more to explore and that our work will contribute to enhanced crop production and food security in Atlantic Canada and nationwide."