News
»
Go to news main
New Faces on Campus
Posted by
stephanie Rogers
on October 26, 2022 in
News
Dr. Alyssa Eslinger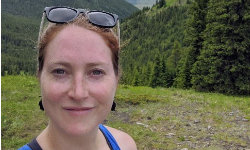 Dr. Alyssa Eslinger has joined the Veterinary Technology Program as a Veterinary Instructor from her home province of Alberta. She comes to the department after ten years in clinical veterinary practice.
Her experience includes mixed rural practice, general small animal practice and mobile end of life care. Alyssa has been working with the University of Calgary Faculty of Veterinary Medicine casually for five years and is already enjoying her transition to full time education.
Alyssa is co-teaching three courses in the veterinary technology program this fall. The second years are well under way performing surgery, anesthesia and dentistry in Clinical Exercises III and Alyssa is the attending veterinarian for these laboratories. She is also getting hands on with large animals in second year laboratories for Livestock and Equine Principles. Alyssa is also co-teaching lectures and labs for the first year Anatomy, Pathology and Pathophysiology courses. 
In her leisure time Alyssa enjoys outdoor activities, reading, cooking, music, film and travel. She is a certified scuba diver, and a passable snowboarder and pianist. You are likely to catch her at a home store planning her next DIY project in her own home."

Owen Johnstone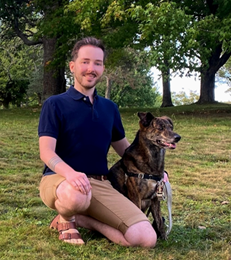 Owen is one of the new Veterinary Technology Instructors at the Faculty of Agriculture. He previously graduated from the Veterinary Technology Program in 2015 where he then went on to work in general, surgical referral, emergency, and laboratory animal medicine until returning to teach.
Throughout the semester you will often find Owen at the RAC teaching students about large animal care, in Haley running pathology and anatomy labs, or at the Boulden Animal Clinic overseeing students during their surgical rotations. In addition to those roles, he is currently involved with developing our revamped Laboratory Animal and Alternative Pet Medicine course for next semester.
Owen says he is very excited to be back on campus seeing familiar faces and meeting new ones, so please say hello if you are passing through the halls.