News
»
Go to news main
New Faces on Campus
Posted by
stephanie Rogers
on October 5, 2022 in
News
The Business and Social Sciences Department is pleased to welcome Dr. Monika Korzun as a McCain Foundation Postdoctoral Fellow from October 2022 until 2024.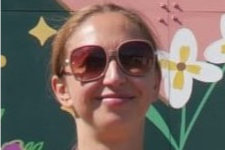 In addition to Dr. Korzun's research and community engagement in the food system space for over 10 years, she has worked with food related not-for-profit organizations, the private sector and has brought a keen, critical eye to food systems.
Monika completed her PhD in Rural Studies at the University of Guelph. In her PhD, she explored farmers' experiences in food value chain in Southern Ontario. After completing her PhD, Monika completed a Mitacs Accelerate postdoctoral fellowship at Saint Paul University. During the post-doc, Monika worked in collaboration with the Food Communities Network – Réseau Communautés Nourricières (FCN-RCN), examining the relationship between food security and collaborative food system governance. She has research experience in other areas including, food sovereignty, food education, ethno-cultural vegetables, labelling schemes, local food systems and agricultural trade.  
Monika is excited to join the Faculty of Agriculture at Dalhousie University. Her research with McCain will focus on assessing how agri-food industry actors measure social sustainability, specifically social well-being. With the supervision and guidance of her supervisor, Dr. Kathleen Kevany, Monika will develop an assessment tool and a set of indicators that will allow agri-food industry actors to use and measure their sustainability goals.
Developing indicators and an assessment tool focused on social well-being will advance our understanding of sustainable agriculture and demonstrate the range of impacts that sustainable agriculture can have on broader society.  
Monika is passionate about continuously learning about agri-food issues and passionate about contributing to a more resilient food system. Her favourite vegetable is kholarabi.
Please come by the Rural Research Collaborative to say hello and have a tea with Monika.  Also, she welcomes you to consider her extensive background and to include in relevant events and invite her in as a guest speaker in your course. You can reach her at mkorzun@dal.ca
Please extend a warm Faculty welcome to Monika and maybe you might be inspired to share your favorite kholarabi recipe?