News
»
Go to news main
Maxine Gourley Memorial Scholarship
Posted by
stephanie Rogers
on July 20, 2022 in
News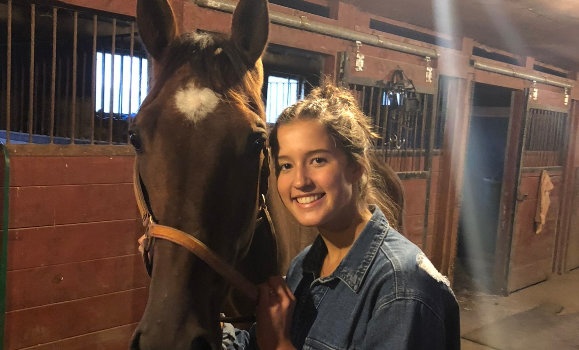 Like anyone involved in agriculture, Maxine Gourley (Class of '69) was not afraid of hard work and determined to create her own farm. Although she lost her husband at a very young age, she persevered, building a home to share with her parents and uncle and a farm.   
During the day, Maxine worked at various banks in Truro, Stewiacke, and Shubenacadie, where many grew to know her. She attended NSAC to learn more about animal husbandry. Her education helped her start her beef operation. Maxine loved farming and her white cows, which were often referred to as the best beef cows around.
Maxine did not stop there. She maintained a garden every summer and chopped and stacked her own firewood every winter. She made sure to make time for the people and things she loved as well. She would often share preserves and produce from her garden with friends, family, and even the nearby deer. Maxine would take time to walk through the woods near her house in search of her favourite flower, violets, as well as the elusive lady slipper. She also spent some of her time relaxing on her deck watching wildlife come and go, and although she never got the chance to see one, she always enjoyed keeping an eye out for a cardinal to stop by.
Maxine was truly an all-around good person who always thought of others first. She passed away in January 2021, her down-to-earth, no-nonsense approach to life will be sorely missed, but never forgotten. To remember Maxine and share her story, The Federation of Agriculture developed a scholarship in her name for her service to both the Stewiacke and the Colchester County Federations of Agriculture for more than 25 years. 
The Maxine Gourley Memorial Scholarship was established in recognition of her outstanding commitment to agriculture in these regions, and to provide $1,000 to support local students pursuing agricultural studies, especially those interested in beef and female students.
The first recipient, in fall 2021 was Emma Shive, a second-year student in the Pre-Veterinarian program.
"I am extremely honored to be the first recipient of the Maxine Gourley Memorial Scholarship," said Emma. "I am thankful to the Federation of Agriculture for making this all possible. This award and what it stands for is truly inspiring and encourages me to be a better person. Maxine Gourley had an obvious impact on her community. Her dedication to her animals and her passion for the world of agriculture has touched so many people including myself."
Through this scholarship Maxine continues to be able to have an impact on students and the agricultural industry.
"As a pre-veterinarian student at the Dalhousie Agriculture Campus, I am excited to be able to further my education and be able to share my passion for animals and science with my community. The financial support from this award brings me one step closer to my goal of becoming a veterinarian, but also gives me the freedom to be a strong female role in science and agriculture in my community," adds Emma - both qualities that Maxine embodied and valued in others.