News
»
Go to news main
We Barley made it
Posted by
stephanie rogers
on March 21, 2022 in
News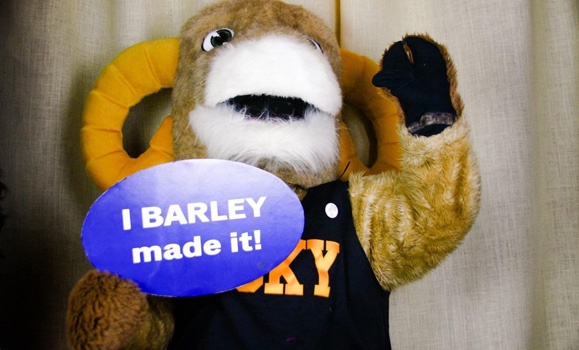 We barley made it seems like an appropriate theme for the first non-covid Barley party set to take place April 7th on the Dalhousie Agricultural Campus since 2019.
"We are very excited to be able to offer students the traditional barley party event to cap off their final year at the AC," said Alumni Manager Alisha Johnson. "Receiving their Barley Ring is definitely one of the most anticipated events for graduating students," she added.
Established in 2010, the Barley Party is the annual celebration for students who have purchased a Barley Ring- the Faculty of Agriculture's widely recognized graduation ring. Held in Jenkins Hall on campus students and their supporters enjoy a delicious meal and one-by-one are called to the front of the room to accept their Barley Ring. Students are welcomed to the Agricultural Campus Alumni Association by Colette Wyllie, chair of the Alumni Association and are presented their rings by Dean Dr. David Gray.
"The Barley Ring symbolizes everything that the Faculty of Agriculture stands for – integrity, professionalism, hard work and a connection to the land," says Colette Wyllie.  "It unifies our community across the globe. Barley Party has become a beloved tradition amongst graduating students and it's fantastic to see the uptake from relatives who are graduates from years prior. The event feels more and more special every year!"
This year, there will be several special ring presentations among students and their alumni family members as well as an honorary ring presentation. Honorary rings are awarded to individuals who do not meet the criteria to be eligible for a Barley ring but who are extremely deserving of the honour.
Now with close to 3000 rings worn by alumni around the world, the Barley Ring is a proud symbol of the Faculty of Agriculture and the Dalhousie Agricultural Campus. The textured design features a pattern of barley around the band of the rings and each ring is handmade by local jeweler, Donna Hiebert.
Faculty and staff members are encouraged to attend the Barley party to support their students and can pre register here.