News
»
Go to news main
For the love of Agriculture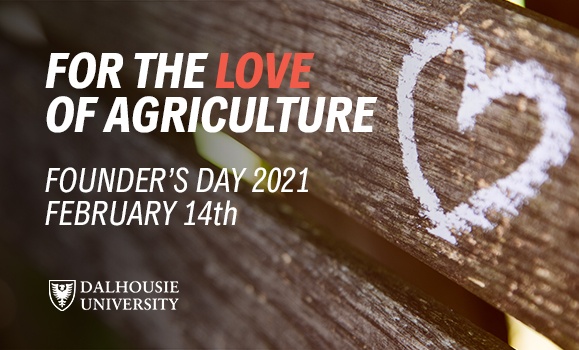 Founder's Day, February 14th 2021, is the day we celebrate the founding of the former Nova Scotia Agricultural College known today as Dalhousie University's Faculty of Agriculture.
Since its founding, the former NSAC and the current Faculty of Agriculture, have helped thousands of students find their passion, find their true calling and sometimes, their true loves. 
As Founder's Day also falls on Valentine's day, we are taking the opportunity to highlight those students who found their true love in agriculture.
Jocelyn Manley Class of 2016 and Brendan Shaw Class of 2015,'16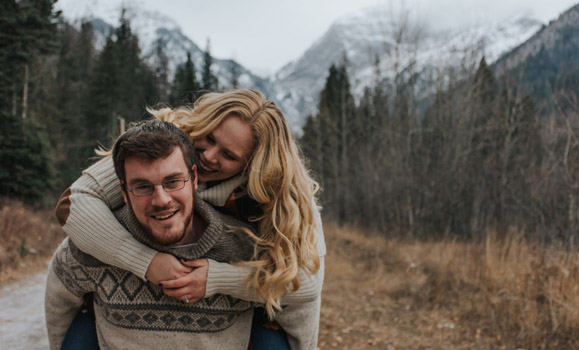 On move in day in 2014 Jocelyn Manley, Class of 2016 was lugging her things up to the third floor of Trueman House when House Council member Brendan Shaw, Class of 2015 and '16 offered to help.
He grabbed a large metal chest and heaved it up the stairs. That was when they met.
That young man thinking she had way too much stuff ended up being her boyfriend before midterm season of her first semester was over.
Over the two years of her engineering diploma both lived in Trueman House and both were on house council. They made amazing memories with the Woodsmen and Rugby teams, nights at The Barn and meals at Jenkins Hall. 
In May of 2019 they were visiting campus before a rugby game at the Truro club.  While walking through the Alumni Gardens, under the new Barley Arch, Brendan got down on one knee and asked Jocelyn to marry him. She of course said yes and they are currently planning their wedding in 2021.
Looking back the best advice they could give would be to enjoy your time.
"The moments that come when you are alone can become the best memories, cooking together, going for a walk, or just curled up watching a movie, take a moment to really enjoy the company. The time will come when work and roommates and household chores eat into you time making the times alone few and far between."
The spot that holds the most special place in their love story is Trueman House. The residence is where they met, lived and really got to know each other over the first two years.
Third floor Trueman was and always will be their first home.
The couple now live in Fernie, BC where Jocelyn works as an Engineer in Training at a coal mine while Brendan works with a logging company in the area.  
Congratulations!