News
»
Go to news main
Academics Without Borders
Posted by
Stephanie Rogers
on June 14, 2019 in
News
Beginning the end of June, Dr. Tessema Astatkie will be engaged as an Academic Without Borders volunteer on a project to assist Injiibara University in Ethiopia build capacity in their young faculty to conduct quantitative research.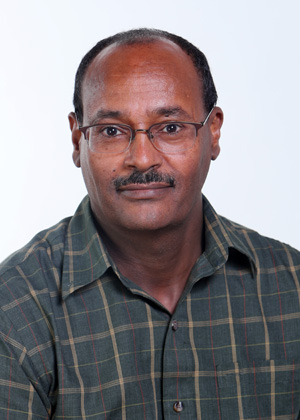 The mission of Academics Without Borders is to help people in the developing world realize their dreams through higher education. Academics Without Borders' projects are involved in the full range of university activities from expanding and improving existing institutions and programs to helping create new ones.
"I wanted to do it to continue my development project activities that started in 2005 with the 'Agricultural Sustainability' project and continued with the 'Post-Harvest Management to Improve Livelihoods – Ethiopia' 2008-2016 project where I was the Director of both projects," explained Dr. Astatkie. "Both projects aimed at enhancing the capacity of Jimma University, Ethiopia. The reason why I wanted to do it is because it gives me a great pleasure and satisfaction to help the country where I was born and raised. "
A professional statistician and a professor of statistics at the Faculty of Agriculture of Dalhousie University, Dr. Astatkie will implement statistical knowledge for building the research capacity and productivity of Injibara University. 
Building the research capacity and productivity of the university is one of the top priorities of Injibara University but, being a very young university with young faculty members, the university needs to establish a solid research methodology and institutional statistical support system to ensure that the researchers have appropriate tools to succeed in attracting research grants, conducting quality research and publishing their findings in high-impact scientific journals.
Dr. Astatkie will make four working visits to Injibara University over the course of the next 18 months, where he will provide workshop instruction to young faculty members to assist them to be able to conduct relevant research in their disciplines.