News
»
Go to news main
All in the Family
Posted by
Stephanie Rogers
on December 10, 2018 in
News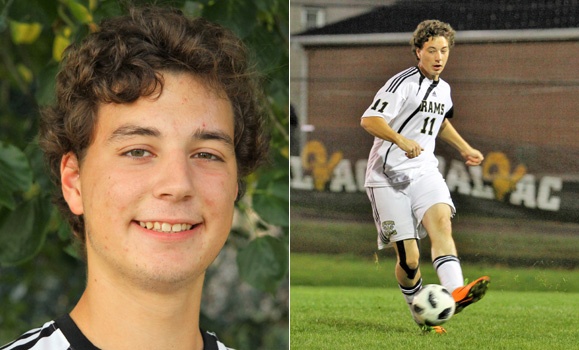 Attending Dalhousie Agricultural Campus has become somewhat of a tradition for the Sharp family.
Sam Sharp is the third of his siblings to attend the Bible Hill institution, following in the footsteps of his sisters Ellen and Cora. But if you ask Sam, it's just a coincidence the three ended up walking through the same hallways, classrooms and labs on their path through post-secondary education.
"I just wanted to further my knowledge of agriculture and be able to run the family farm with my father," he said.
Sam's father Lee currently runs the operation which has been in the family for more than 200 years and milks 70 cows daily, but the 18-year-old from Sussex, NB., hopes to become the eighth generation of Sharps to lead the way.
"I've always wanted to run the farm," Sam said. "Dal AC offers the perfect courses for me to be able to do that. It gives me a broader understanding about agriculture in general."
Sam is in the first semester of his four-year journey toward an agricultural business degree after graduating from Sussex Regional High School in June.
Ellen, who has since married and now goes by Folkins, earned a plant science degree in 2017 and now works as a horticultural grower at BTN Atlantic. Cora graduated earlier this year from the environmental science program and plys her trade at Cavendish Agri Services.
Sam also followed his sisters' lead of playing for the Rams soccer teams, serving as a right-back. He's also a forward with the men's basketball squad.
Once Sam decided to follow his sisters to Bible Hill, the elder Sharps were a valuable resource to their younger brother, helping him to pick courses, apply to residence and lending insight into campus life.
"They were really helpful about everything," Sam said. "I didn't know very much about the campus because I had only been there one or two times before."
Now that he's had time to settle in and get a semester under his belt, Sam is glad he followed the path blazed by his siblings.
"I'm very happy with my decision to come here," he said. "I have met many good friends and the knowledge I have gained from my classes will be invaluable in the years to come."