News
»
Go to news main
Rams Weekend Recap
Posted by
Stephanie Rogers
on November 26, 2018 in
News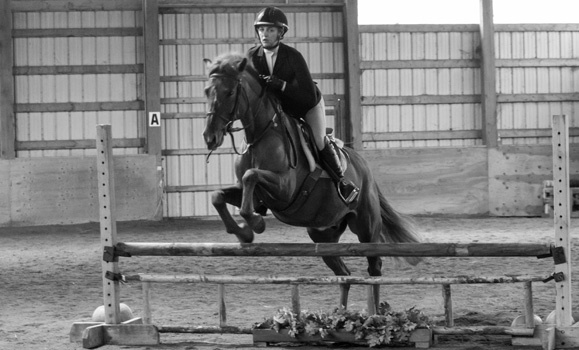 Women's Volleyball
Nov 24 MTA at DAL AC
3-0
Leading the Rams:  Xenna Mazal (5 kills , 8 digs) ;  Jillian Ferguson (3 kills, 13 digs)                   
Nov 25 DAL AC at USA
2- 3
Leading the Rams: Sam Nichols (9 kills, 14 digs, 18 pts); Jillian Ferguson (11 kills, 18 digs, 15 pts)
Yukie Xie and Courtney George led the team defensively with 31 and 21 digs respectively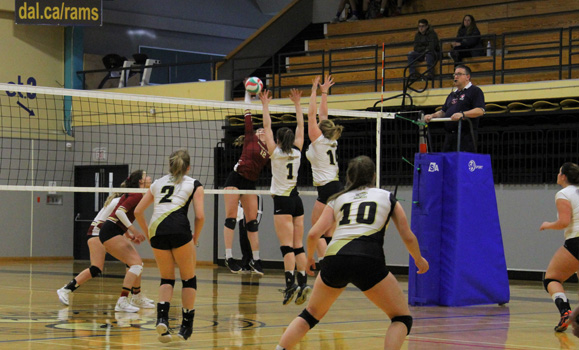 Rams against MTA on Nov 24 - #1 Sarah Van Den Heuvel and #14 Sam Nichols block Mounties' Van  Gestel
Badminton
Nov 24-25 ACAA Badminton Tournament at Holland College
DAL AC Team - 3
Equestrian
Nov 25   AIEL Competition at Rohan Woods , hosted by Acadia University Equestrian Team
DAL AC – Finished the day as Grand Champions!  
PODCAST
The @dalagriculture Campus Rams have a great new Podcast show featuring student athletes and all things athletic at Dal AC.
@ACAA_AASC @dalacrams @CCAAsportsACSC
Upcoming
Nov 30- Women's Volleyball  DAL AC at UKC   7 pm
Dec 1  - Women's Volleyball  STU at DAL AC   3 pm
Dec 1 - Basketball  DAL AC at STU  w-3, m-5
Dec 2 - Basketball  DAL AC at UNBSJ  w-1, m-3
Varsity competition is done for the semester with the final competition on Dec 2.   Second semester competition starts on January 12th with Volleyball , Basketball and Badminton in action.
Student-athletes work hard to maintain their academic and athletic performances and always appreciate faculty and staff attendance at our home games.  We look forward to seeing you at the Langille Athletic Centre in 2019.