News
»
Go to news main
Truro to celebrate Canada's Agriculture Day
Posted by
Stephanie Rogers
on February 9, 2018 in
News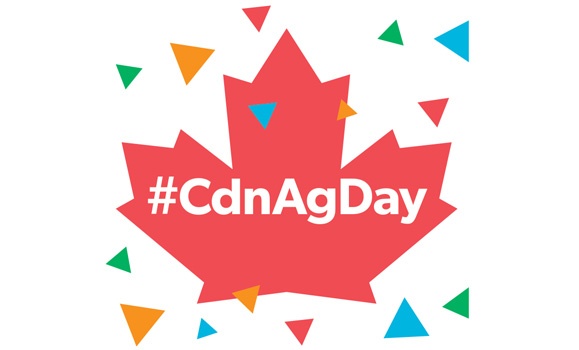 On Saturday, February 10, the Truro Library will transform into an information hub to teach members of the community about agriculture. Farmers, volunteers, commodity groups and agricultural advocates will join together to celebrate the food we love.
The celebration, in advance of Canada's Agriculture Day on February 13, will be hosted by Dalhousie University Faculty of Agriculture and the Nova Scotia Department of Agriculture.
The event begins at 10 a.m. in the Reed Room of the Colchester East Hants Public Library Truro Branch and will have different stations for children to participate in as well as informative displays around the library. A booth at the Truro Farmers Market will offer details about the library event and encourage market goers to visit the library next door.
"This is a fun way for young and old alike to learn something new about agriculture and where their food comes from," explained Community Education Officer Colette Wyllie, Faculty of Agriculture.  
Stations, staffed by student volunteers from the Agricultural Campus, will include soap felting, butter making, seed sprouting, a run-off demonstration and much more. Agricultural groups in the area will also supply resources such as recipe and information brochures, colouring books and activity sheets about agriculture. Participants will go home with their creations as well as a fresh Nova Scotia apple.
Canada's Agriculture Day will be officially celebrated on February 13. The day is just as it sounds- a day to celebrate agriculture across the country. The theme for this year's Agriculture Day is 'Celebrating the Food That We Love' and will aims to eliminate the gap between Canadians, our food and the farmers who produce it.
Canada's Agriculture Day is hosted by Ag More Than Ever, an industry-driven cause made up of hundreds of partners and agricultural advocates from across the country, all committed to improving perceptions, dispelling myths and creating positive dialogue about Canadian agriculture.
The Dalhousie University Faculty of Agriculture is proud to support Canada's Agriculture Day. If you are fortunate to be part of this amazing industry too, we hope you'll get involved and celebrate the day in your own way.
For more information or to get involved, go to AgDay.ca. Follow and join in the discussion using #CdnAgDay on social media.