News
»
Go to news main
Rams Weekend Recap
Posted by
Stephanie Rogers
on October 31, 2017 in
News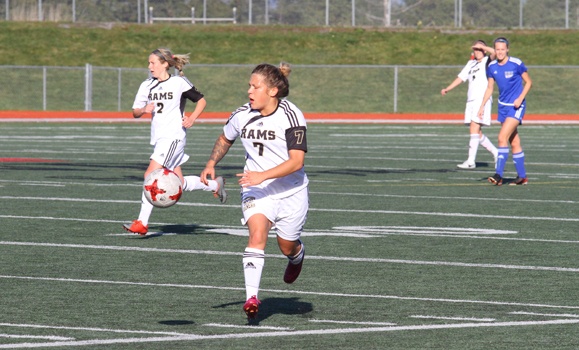 Soccer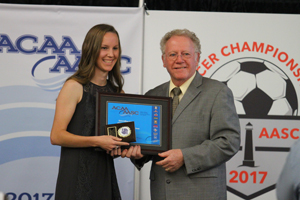 The Rams women's soccer team finished 1st in ACAA League play and competed in the ACAA Championships last weekend.  In the semi, the Rams competed hard and had an excellent match to finish regulation play 0-0 with the UKC Blue Devils.  After 2 – 15 minute overtime periods and 13 penalty kicks, the Blue Devils won the semi 1-0.  
DAL AC and UKC are co-hosting the 2017 CCAA Women's Soccer National Championship  in Halifax with the competition site being the Mainland Commons . Because of the co-hosting, it was determined that should neither team win the ACAA Title, the team that would serve as the host in the CCAA event, would be the team that finished higher in league play.  With the 1st place league finish, the DAL AC Rams are the host entry in the CCAA Nationals – Nov 7-11, 2017.  The first round match-ups have been determined and the Rams will meet the Elans de Garneau  (last years CCAA Champs) at Mainland at 5:30 pm Wed Nov 8.
At the ACAA All-Conference Awards Banquet last Friday, Rams honored were:
Men's All-Conference
Ruben Geerts
Jack Lynds
Women's All-Conference
Shanice Maxwell
Sian Rankin
Katie Walsh
Veronica Deno
Leah Wiseman
Cora Sharp
Shanice Maxwell was also selected as the ACAA Player of the Year and a CCAA All-Canadian
Cora Sharp received the Gerry Leblanc Award, which has an emphasis on sportsmanship, leadership and community service.
Cross Country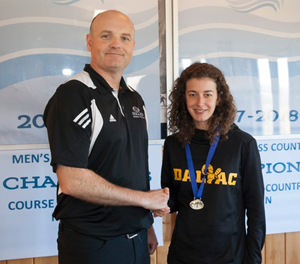 The ACAA Championships were held last Saturday at Brookvale Park , PE and they were hosted by Holland College.
The DAL AC Rams finished 2nd in both the men's and women's team categories. 
Top individuals for the Rams were (over the 6km women's course and 8km men's course)
Hannah Arseneault  - 1st  (25:43.5) (Hannah won all 4 ACAA Races in 2017)
Kieran Thornell – 2nd (30:10.8)
Kyle Culberson – 4th (31:04.5)
These three athletes are also ACAA Cross Country All-Conference winners.
Hannah , Kieran and Kyle will be attending the CCAA Cross Country National Championships hosted by Lionel-Groulx, in Blainville QC. Nov 9-12, 2017
Equestrian
The riders for DAL AC competed in the 2nd AIEL Competition of the year on Sun Oct 29 at Rohan Woods Stable in Aylesford NS, where they placed 2nd to bring back another Reserve Champion Ribbon.
The next AIEL Competition is Nov 19.
Upcoming
Nov 3
Volleyball   MSVU at DAL AC 7 pm
Nov 4
Volleyball DAL AC  at UKC  2 pm
Nov 4
CILA Woodsmen Competition at SSFC
Nov 5
Basketball  MSVU at DAL AC   4 pm
Nov 7-11   Women's Soccer at CCAA Nationals