News
»
Go to news main
Behind the scenes of the dairy industry
Posted by
Stephanie Rogers
on July 13, 2017 in
News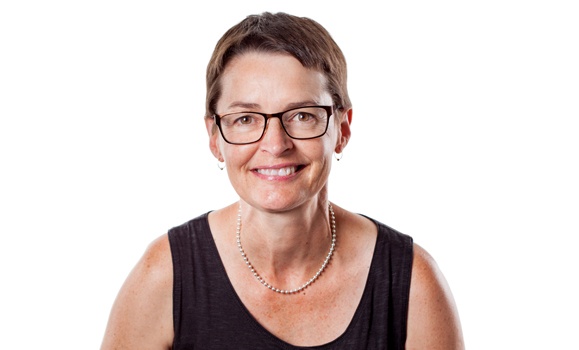 As you reach for a carton of milk at the grocery store, you probably don't realize the amount of work that takes place behind the scenes to put that milk, and all other milk products, on the shelf.
And it's goes way beyond the farmers and their cows.
Not only do farmers work tirelessly to bring fresh, high-quality, Canadian milk and milk products to stores, a vast amount of research takes place to ensure the industry remains sustainable and farmers are reaching maximum production. It's researchers like Nancy McLean, Department of Plant, Food and Environmental Sciences at Dal AC, who also help put fresh milk on the shelves for you to enjoy.
Nancy McLean is an agronomist and an assistant professor at Dalhousie University Faculty of Agriculture whose research is focused on solving issues in agriculture through innovative uses of field crops. Part of her research program includes working alongside Milk 2020 and the New Brunswick Soil and Crop Improvement Association to conduct her research.
Based in New Brunswick, Milk 2020 is a not-for-profit organization established in 2009 to provide innovative solutions to problems in the dairy industry. Working closely with farmers in the industry, Milk 2020 partners with universities, public or private organizations to fund and coordinate research that attempts to provide solutions to issues in the dairy industry.
Nancy is currently working on a research project that tests different types of forages and forage mixtures that could ultimately benefit cows, in terms of herd health and milk production, lower farmers cost of production and reduce greenhouse gasses.  
"We are looking at different types of perennial forage mixtures to see how the test mixtures compare, in terms of yield and quality, to mixtures that farmers would see on their farms," Nancy explains.
The goal of this research is to provide farmers with a better understanding of which perennial forages they should produce and feed to cows. This will also reduce farmers cost of production, through reduced purchased feed costs and providing higher yield of higher quality forage.
"Feed costs outweigh all other operating costs for milk production," Nancy explains. "The research will provide information which dairy producers can use when deciding what to seed for perennial forages. High quality perennial forage may also reduce greenhouse gas emissions and reduce the need for nitrogen fertilizer."
Although Nancy has a background in plant studies, it was her ties to the dairy industry that led her to combine her training with her current dairy research.  She was approached by Milk 2020 and David Dykstra of the New Brunswick Department of Agriculture, Aquaculture and Fisheries when they visited Dalhousie Agricultural Campus. Nancy explains that the project was in its early stages but they were seeking someone to collaborate with.
"I have typically avoided research that was strictly related to dairy because of perceived conflict of interest due to the fact that my husband and son are dairy farmers," Nancy explains. "However, I was convinced by Fred Waddy of Milk 2020 that my training as an agronomist and my connection to the dairy industry are assets that can be used to benefit the industry."
Since then, Nancy has travelled to New Brunswick to visit fields, attend meetings and presented results at the New Brunswick Soil and Crop Annual Meeting. Along with David Dykstra, Nancy is currently co-supervising an undergraduate research project. She's also submitted a national research proposal on silage quality for dairy cattle.
Although Nancy's research is focused in the Maritimes, the knowledge generated by her work will also be relevant to other provinces in Eastern Canada and could ultimately change the way dairy farmers produce feed for their livestock.
So the next time you pour yourself a glass of milk, take a minute to stop and think about the time, effort and resources that take place behind the scenes to make all milk products fresh, accessible, and of the highest quality. You'll likely have a new respect for the product that many people may sometimes take for granted.