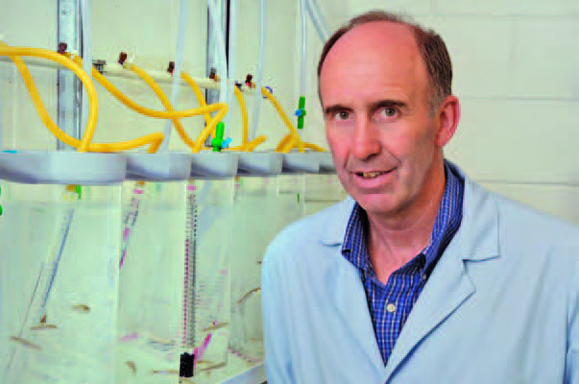 A research team at Dalhousie University has been studying the Shubenacadie River estuary since 2008. The research program is ongoing. The team is led by Dr. Jim Duston, who specializes in the study of fin fish.
In a new eight-minute video, Dr. Duston talks about the research program and shares highlights of his findings to date. The research focuses on Striped bass, but monitors for other fish species as part of comprehensive sampling on the Shubenacadie River estuary.
The research has contributed to a greater understanding of the factors that impact fish populations in the Shubenacadie estuary. For example, the weather plays an important role for newly hatched Striped bass, with cold snaps in the spring decreasing the likelihood of survival. Hot and dry weather, by contrast, results in warm and salty conditions in the estuary, providing lots of food for fast growing young fish and better survival overall.
In the spring of 2016 Alton renewed its partnership with Dr. Duston, providing a grant for two more years of study on the river and donated a truck for field work and transport of hundreds of litres of estuary and brine water samples for testing.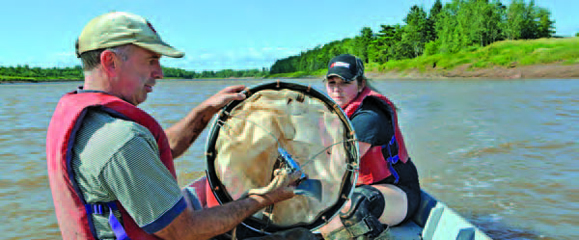 Testing Salinity Levels on Striped Bass
An important series of tests started in 2016 to determine the tolerance of Striped bass eggs, larvae and young fish called juveniles to a range of seven concentrations of salinity. The test methods have been approved by the federal Department of Fisheries and Oceans. Striped bass naturally move between freshwater and seawater and juveniles can easily tolerate a range of salinities far greater than the level allowed at Alton.
96-hour Fish Trial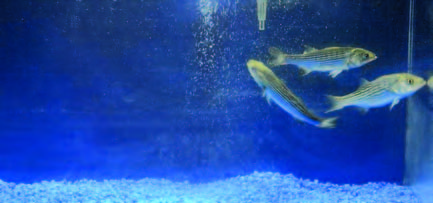 To demonstrate their salinity tolerance young Striped bass were transferred from freshwater to near seawater at 28 parts per thousand (ppt) salinity and were observed for 96 hours. Water temperature was 20C, typical of summer conditions in the Shubenacadie River estuary.
The 96 hour trial is commonly used to scientifically test the tolerance of fish to specific environmental conditions. As expected, the Striped bass easily adapted to 96 hours at 28 ppt.
Salinity off the coast of Nova Scotia is stable, around 30 ppt. In the Shubenacadie estuary, by contrast, salinity at the Alton site can range from freshwater to near seawater depending on rainfall and the tides.
To watch the fish, a short segment of the trial and the full 96 hours will be available for viewing at www.altonnaturalgasstorage.ca.